This is a bit of a tour de force: Rhudha-an carved the pumpkin, set up the background, lured Kitsy to pose and shopped the photos in a short afternoon: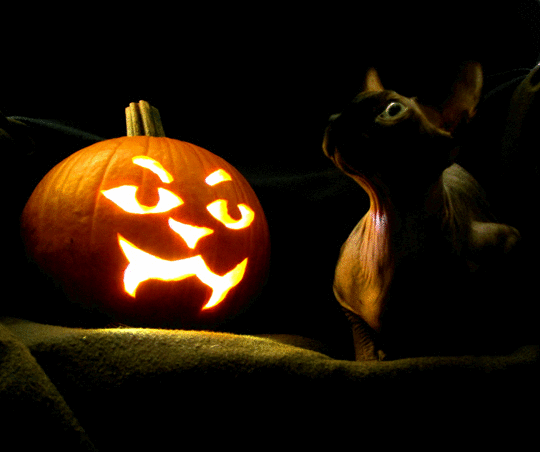 Of course, Tito appears as his favorite Halloween character: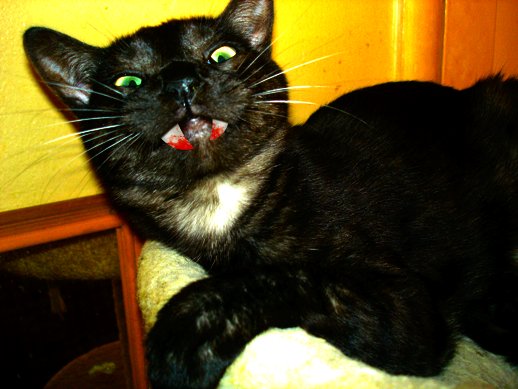 As some of you know, we're huge fans of the Mighty Boosh here. Watching the series episodes again, it was amazing to see how many unique ideas for Halloween costumes they provided. Thrown in for good measure in position number two is a music vid from Kasabian with Noel Fielding from the Boosh as Vlad the impaler. Enjoy.
Mighty Boosh (Noel Fielding Julian Barratt) "blackfrost" from the "Tundra" episode:
"Vlad the Impaler" by Kasabian with Noel Fielding (Mighty Boosh):
Mighty Boosh "super magic men":
Mighty Boosh "Nannageddon":