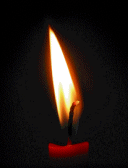 We would like to extend our sincerest condolences to our friend Abra Crabcakeya. He has lost a friend and companion.
On May 10, 2011, a wonderful Cardigan Welsh Corgi named Terra crossed the Rainbow Bridge. Born on November 30, 1997, Terra was 9 weeks old when she went to live with him. She was truly loved and gave her love in return. She will be sorely missed.
Her human, Abra Crabcakeya said this about her:
She has always had a knack of doing everything in a unique way that made her doggish doings uniquely hilarious. Terra will be missed more than I can ever express.
She is hardheaded , eccentric , and seldom obeys anyone but me – "Daddy's Little Girl" , always.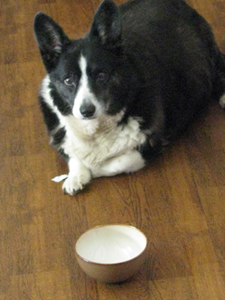 Along with being daddy's girl, she was also a loving companion to two other fur faces. One is a Cardigan Welsh Corgi named Justice and the other is a Pembroke Welsh Corgi named Tsula. They miss her too.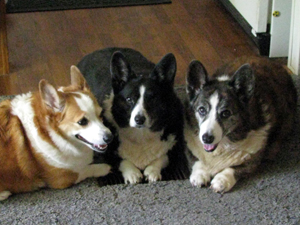 Terra is now romping with Durango, The Boober, and others while she waits for her human and furry companions at the Rainbow Bridge.