In 1769, Spanish explorer Gaspar de Portola was looking for Monterey Bay. Having missed it, he anchored off of what is now Pacifica. Short on food and water, Portola and a group climbed to the top of what is now known as Sweeney Ridge. It is where the first documented sighting of San Francisco Bay occurred. Previously, everyone had missed the bay due the the fog.
Sweeny Ridge is located in Northern San Mateo county and is a part of the Golden Gate National Recreation Area or GGNRA. You can find out how to get there by going here. Do be sure to dress warmly. The wind is always blowing at the top and it can be quite chilly.
This is the start of the trail at the end of Sneath Lane.  The climb is gentle at the start, but the trail does get steep later on.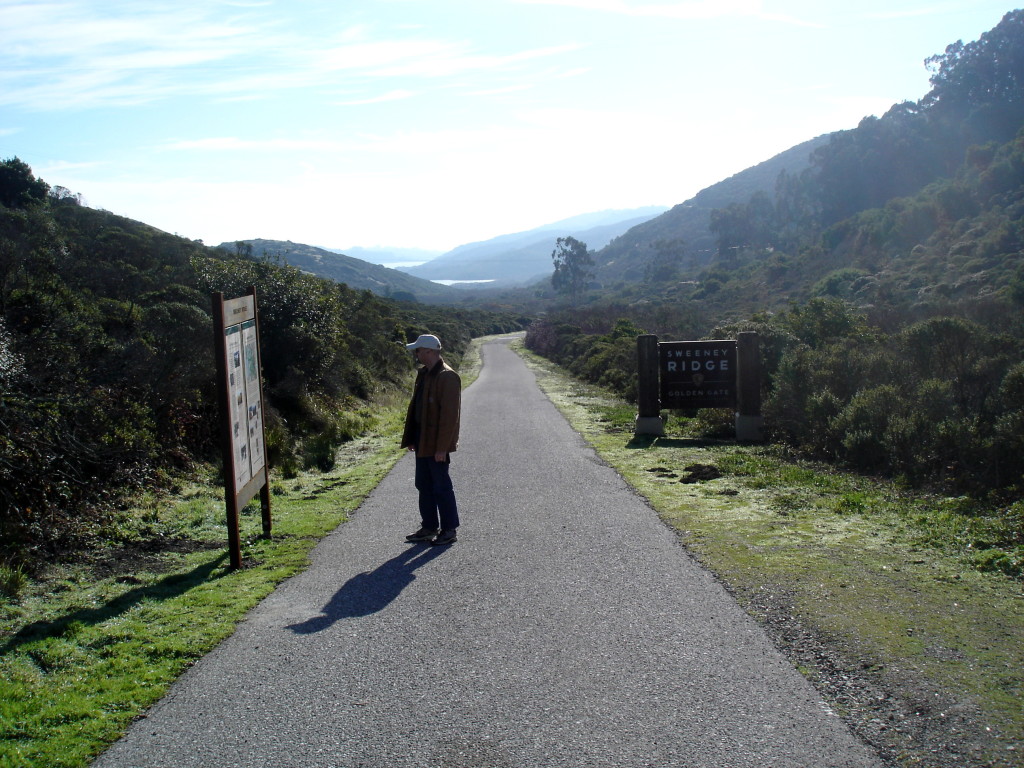 This is the road that leads to the San Andreas Lake. It is off limits to everyone.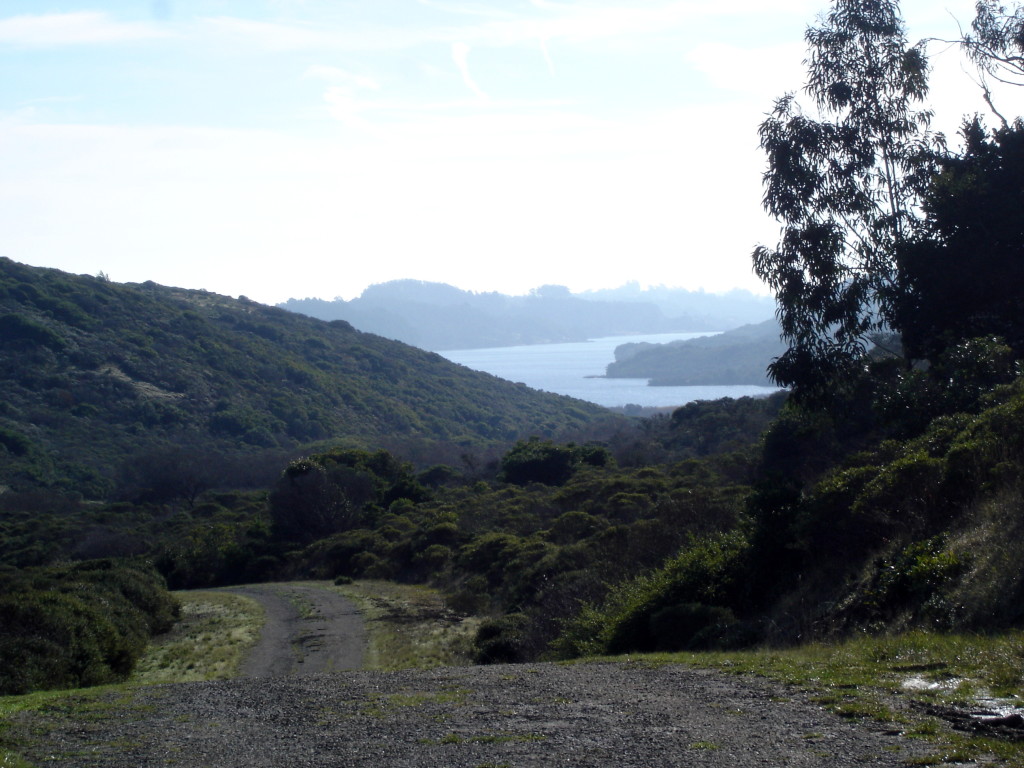 This is the beginning of the fog line. That's the line down the center of road. The road is only one lane wide, and it was almost impossible to navigate without the fog line. I neglected to mention that the road leads to an old military installation. The trail gets pretty steep after this point.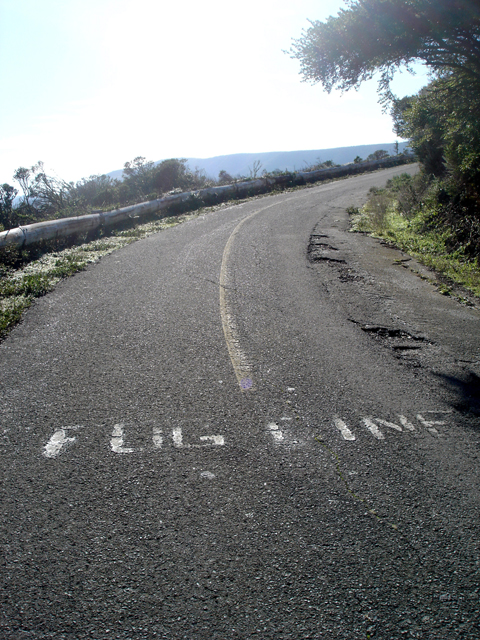 This is about halfway up and looking back at San Andreas lake.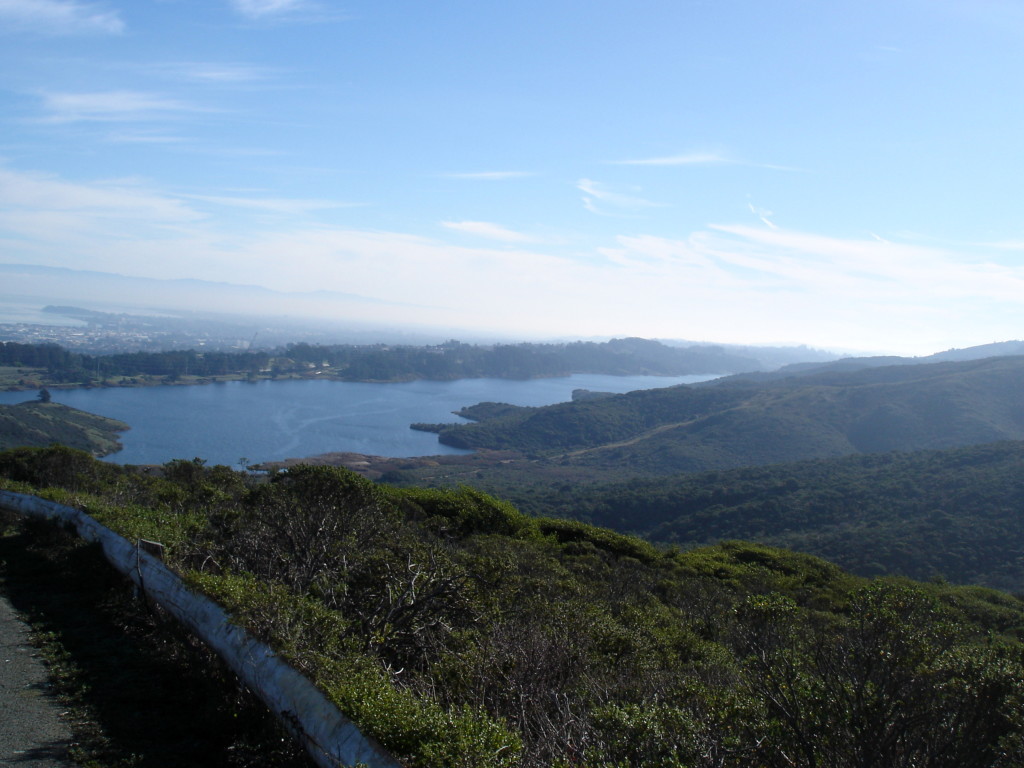 At the top, the views are stunning. The East Bay, Santa Cruz Mountains, Pacific Ocean, and North Bay are all visible from the top. This is looking to the West at the Pacific.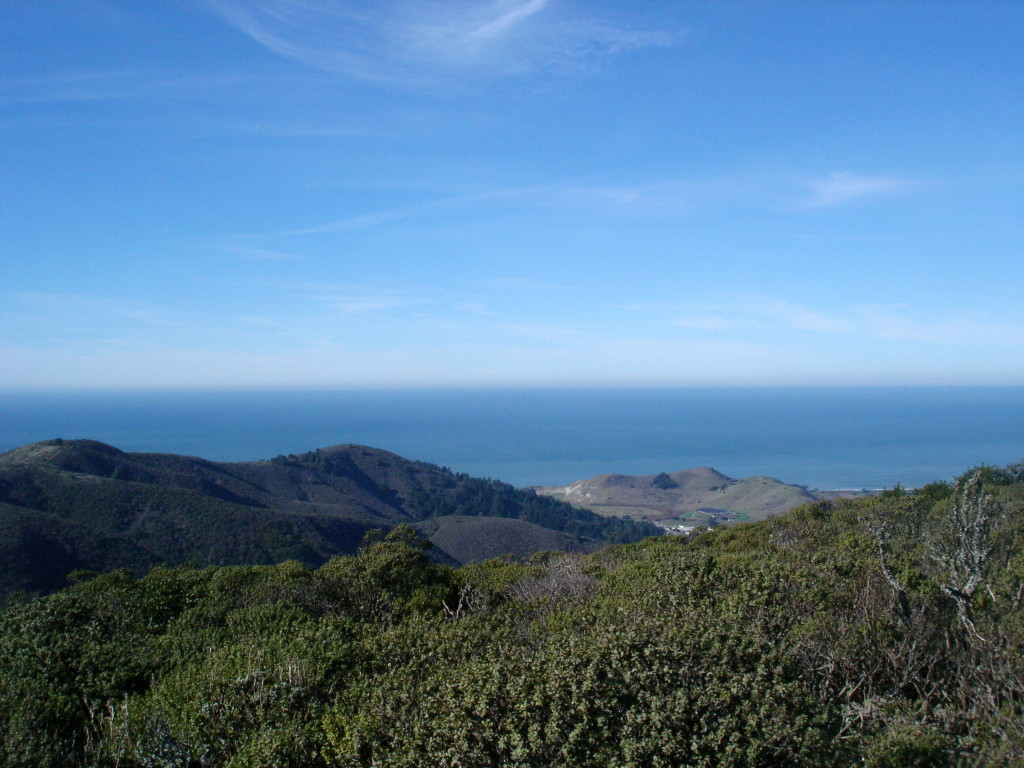 The trail will lead you to the monument that commemorates the Portola Expedition and their sighting of the bay.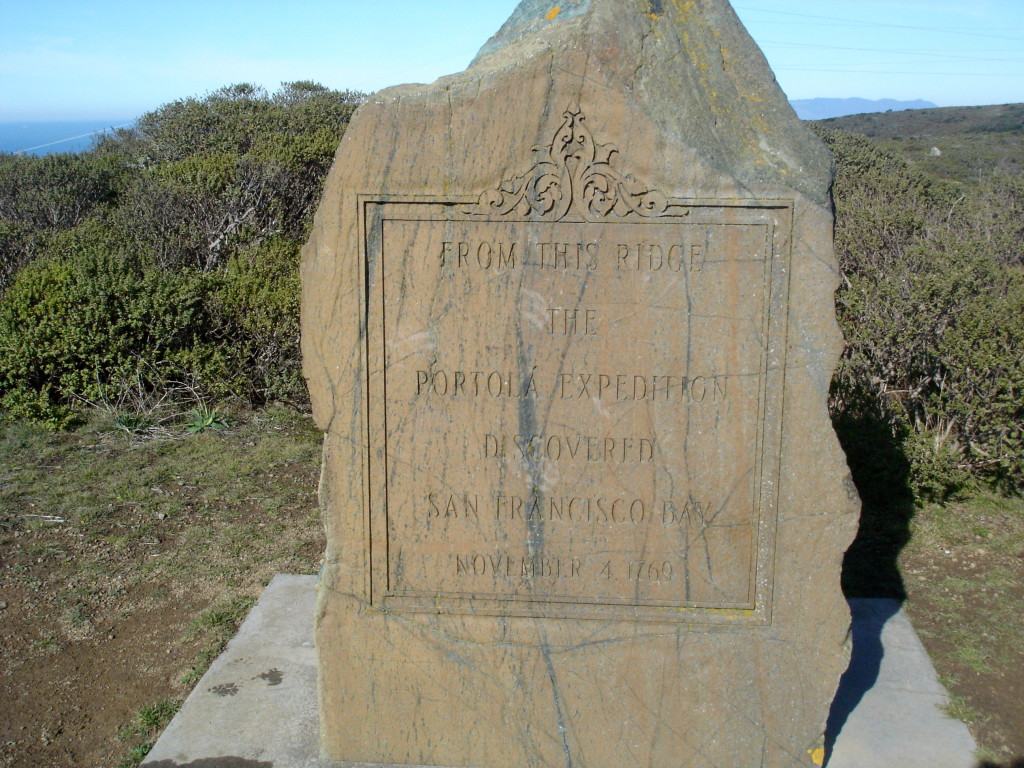 This is a nice view of the Santa Cruz Mountains to the South.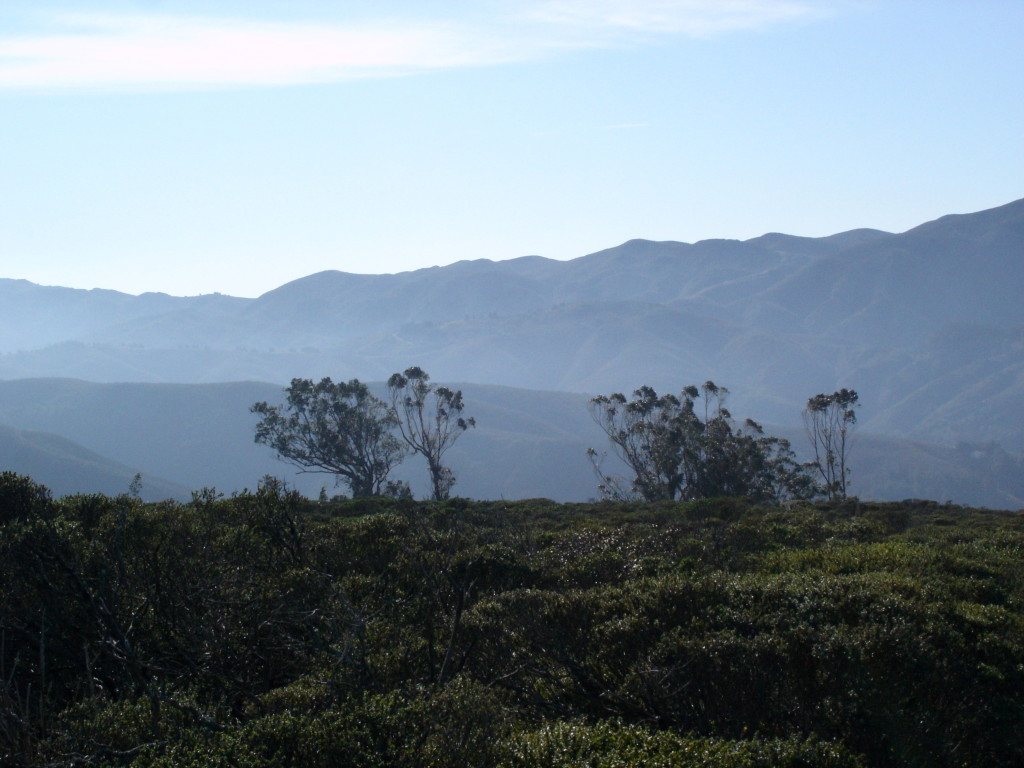 Sweeney Ridge is a great place to hike. There are two other trails to the top. One starts in Pacifica and the other starts at Skyline College. Whichever trail you choose, it's worth it. The views are stunning.