"Doghouse" – (2009, UK, 89 minutes – NR)
Bloke is being divorced by his wife, so his mates, who all have 'spousal' issues of their own, decide to take him on a wild weekend in the village of Moodley, where women outnumber men by four to one.
They're all hoping for some Hoo-Hoo-Hee-Haa, wa-hey-hey sexy times I guess.
As our heroes are about to find out, the women of the village have been turned into demonic, zombie-like mutants with cannibalistic tendencies by a military experiment gone very wrong.
Watch the trailer here:

Marooned in the village with the last survivor of the military team, our gang will try its best to survive in creative and funny ways. Such as putting a severed head in a radio controlled truck for the zombirds to chase after, or filling a squirt gun with flammable fuel for the RC truck and spraying a zombird with it (a one time use, but hey…).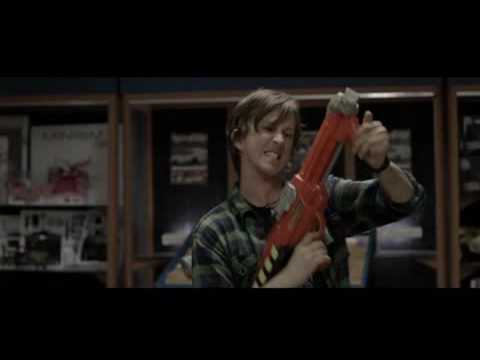 Continue reading ""Doghouse": with "friends" like these…"