Having love in the air is better than Miss Jenny's farts, that's certain. 🙂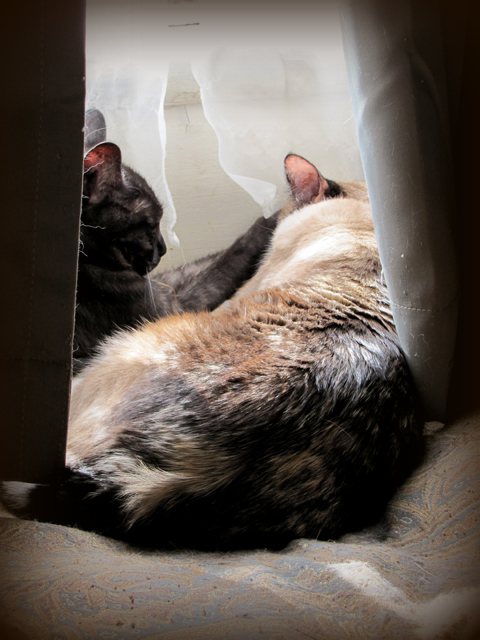 There's something missing from that photo though, and here it is: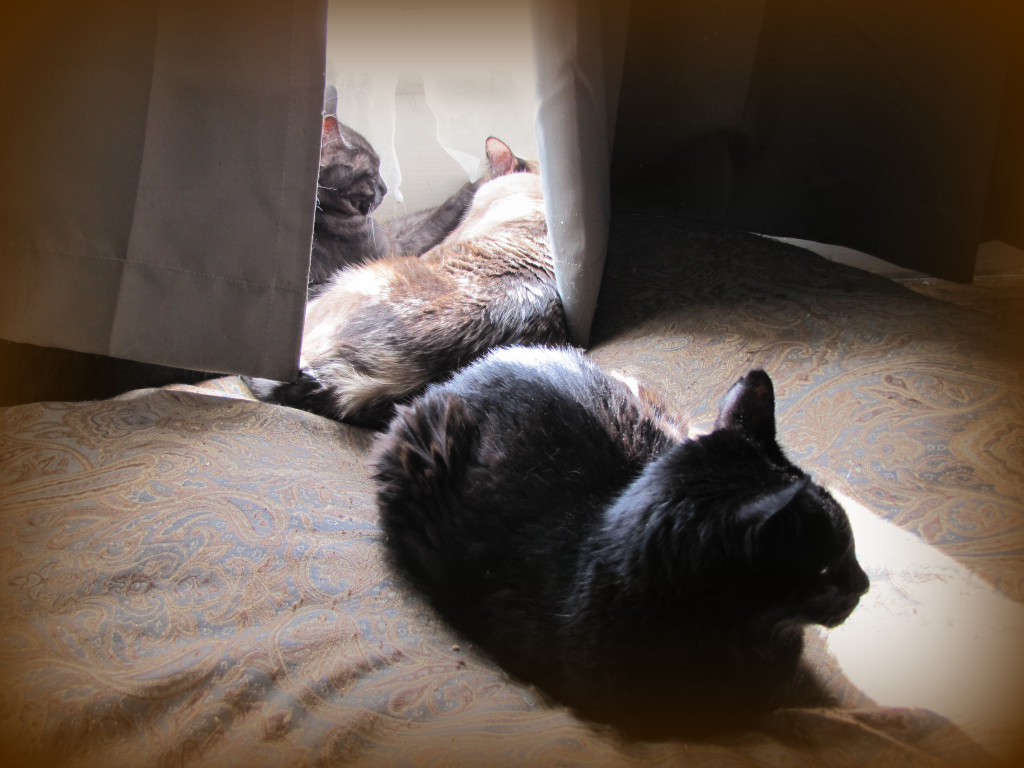 This is a major step for our little grumpy Titanescu and it's happening more and more. Our pointy eared people are spending more time in close proximity to one another.