Today he is 49, so next year he hits the half century mark.  I can't resist a dig as I'm going to be 52 at the end of the year. 🙂
For his birthday, I decided to take some photos that he took one night and play with them. They were taken with his phone, in the dark, and without flash. He came home with the first one and wasn't fond of it at first. I played with it and showed it to him. He liked it and came home with a few more.
For Lastech with much love from me, Tito, Miss Jenny, and Titanescu
All photos are by Lastech and I call them Carousel Dreams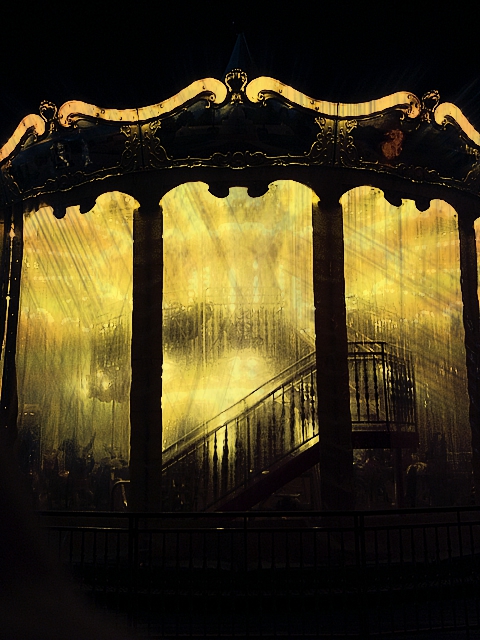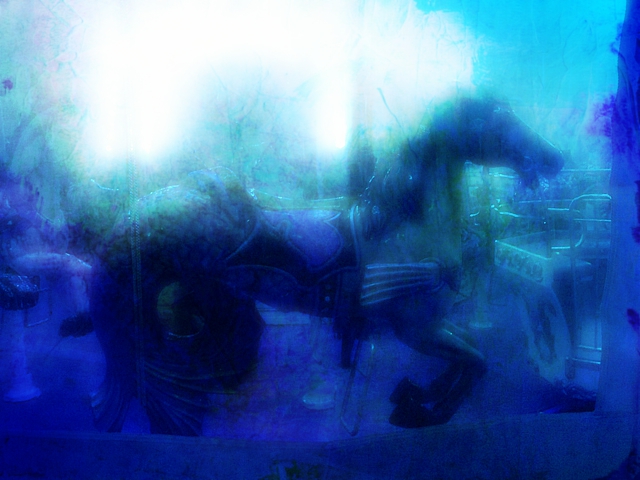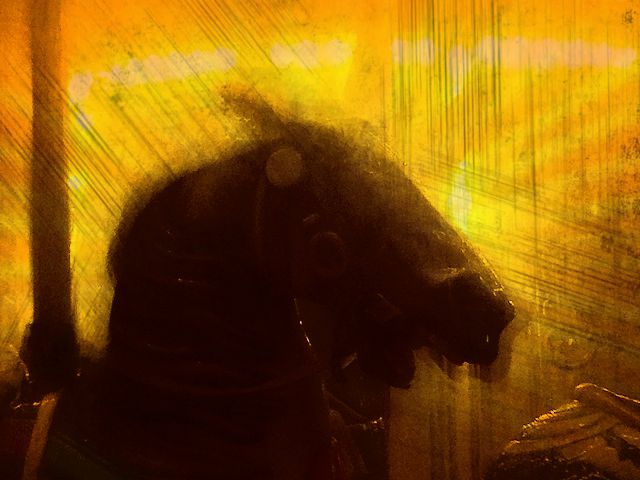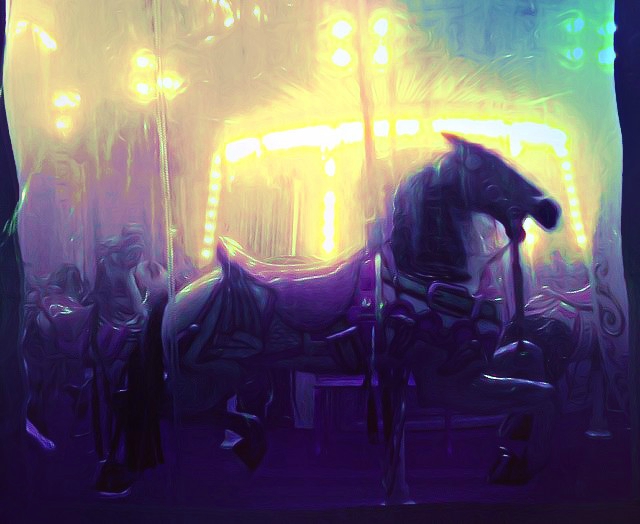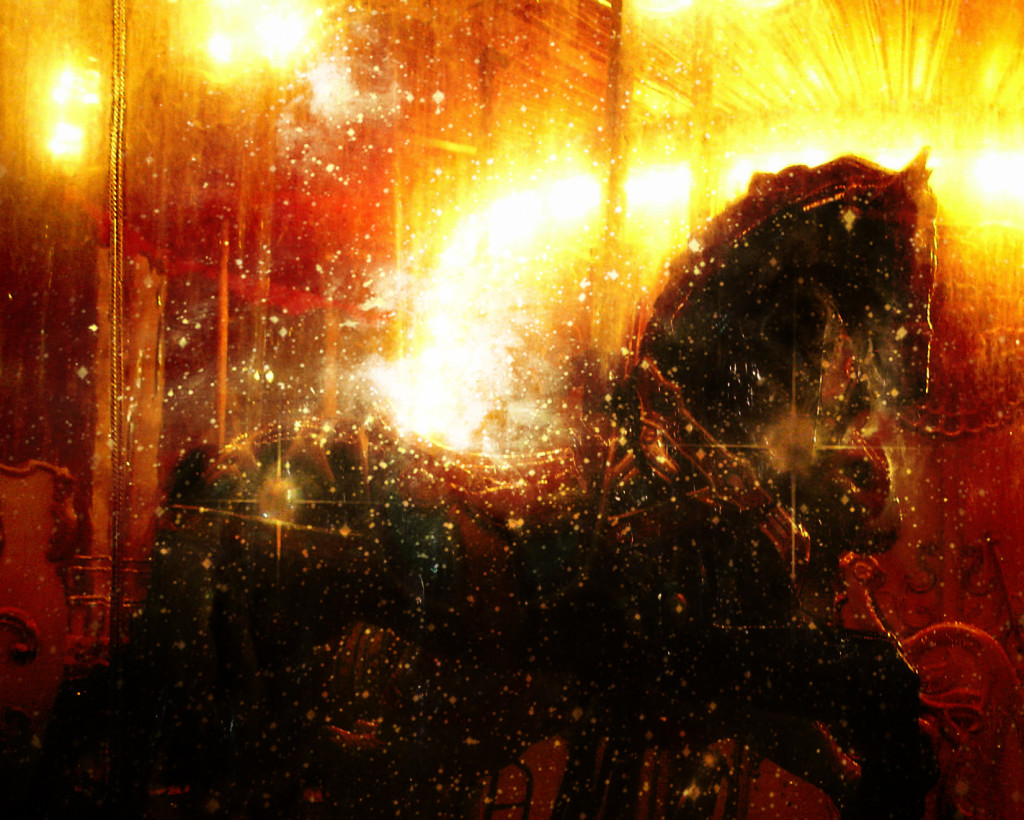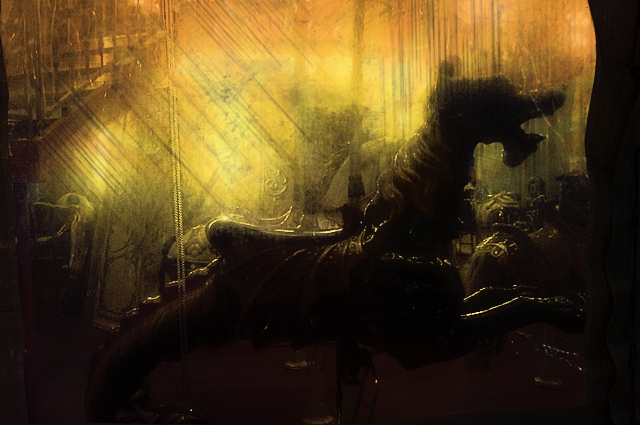 Here is the original photo he brought home. It was taken through the plastic sheeting that covers the carousel at night.