I feel like a vampire. I stepped out into the sunlight and expected to burst into flame at any second. Added to that is the fact that I couldn't get my eyes open and the sunlight made me sneeze. Yes, I'm one of those who sneeze repeatedly in strong sunlight. I can't complain too much though. We're way over our normal rainfall amounts and I needed time to air out the trailer. It reeks of humidity and wet dog. Especially the wet dog part. Ewwwwwwww
Here's a pic that Lastech took of the Walnut Creek flood channel. The creek is normally only about 12 to 15 feet wide. This isn't the highest it's been. It's been at its highest late at night, so we've missed it.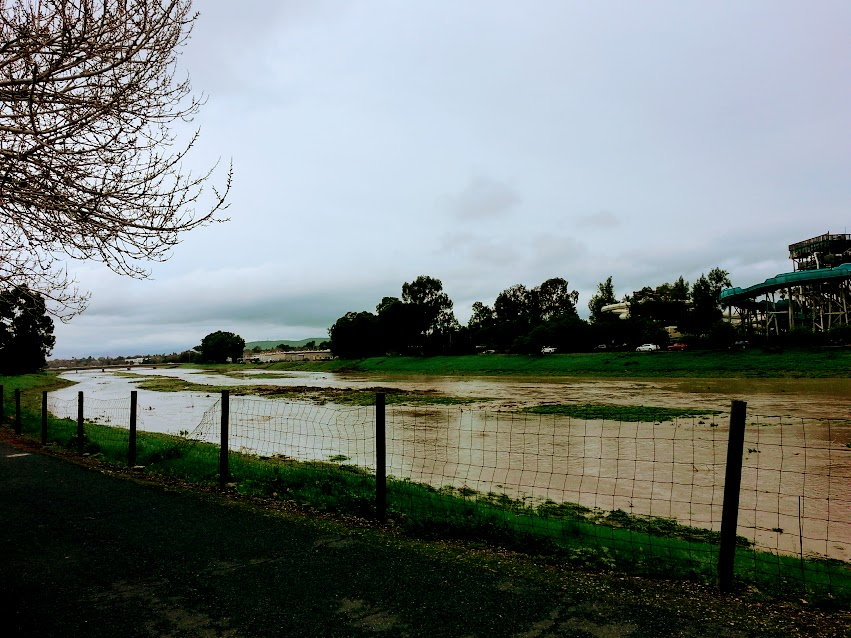 I'm sure you've all seen the news coming out of the state with roads washed out and the Oroville Dam spillway FUBAR. It's a mess out here. We survived fine, but many didn't. I'm hoping the next round of storms won't be so messy. Here's a vid of the problem at the dam for anyone who may have missed it.
Now it's time for the pointy-eared people and the floppy-eared one to shine.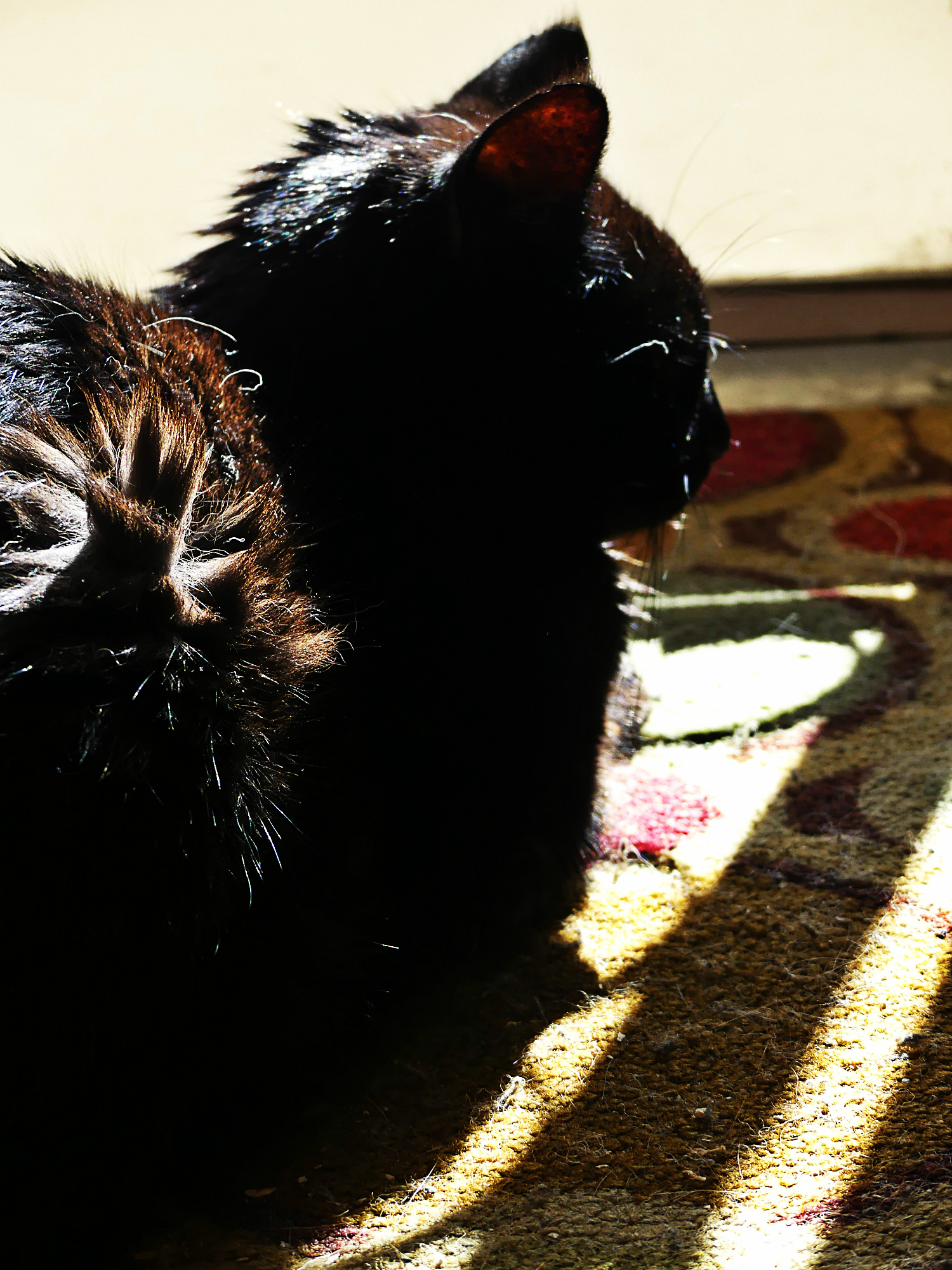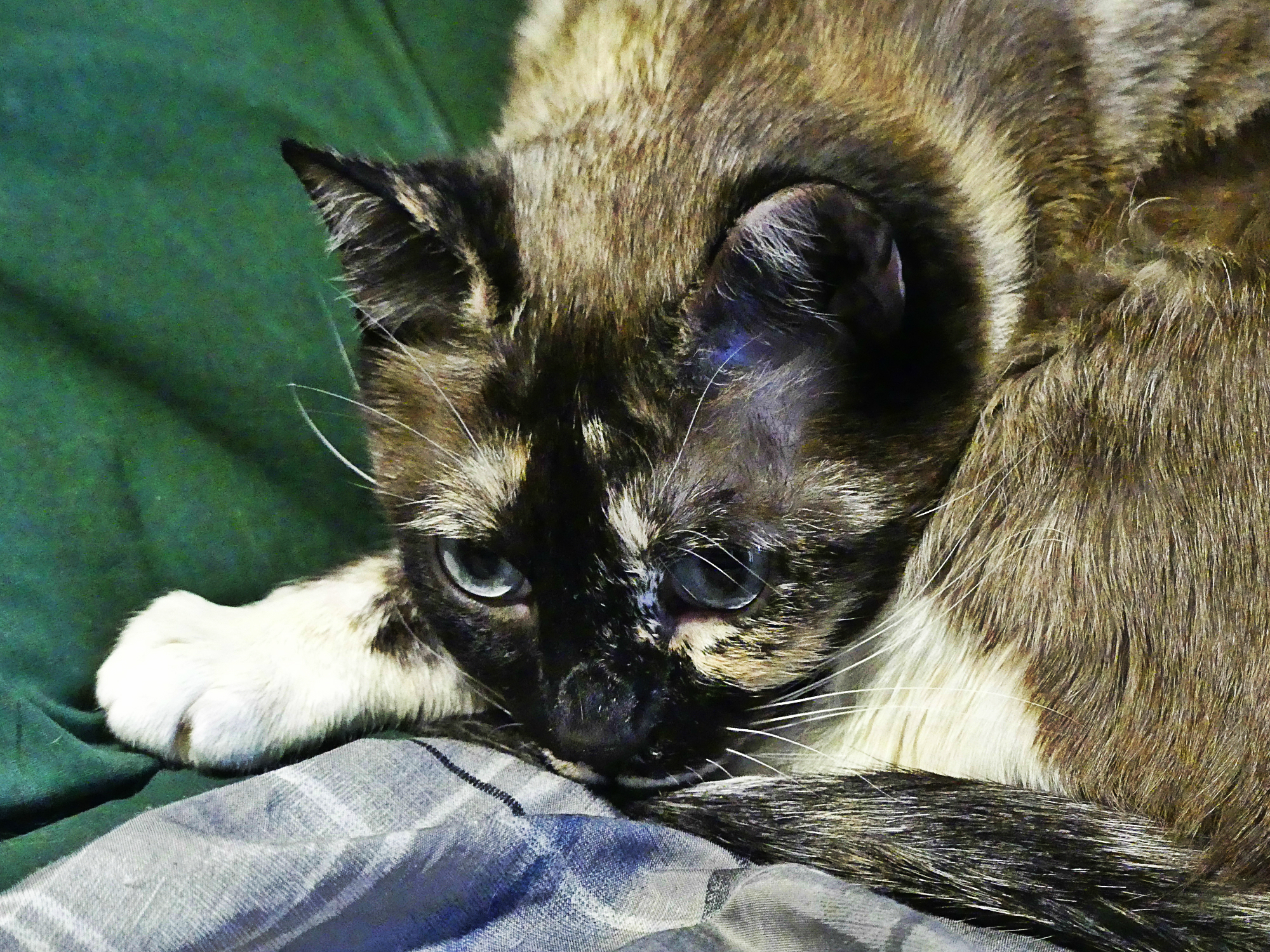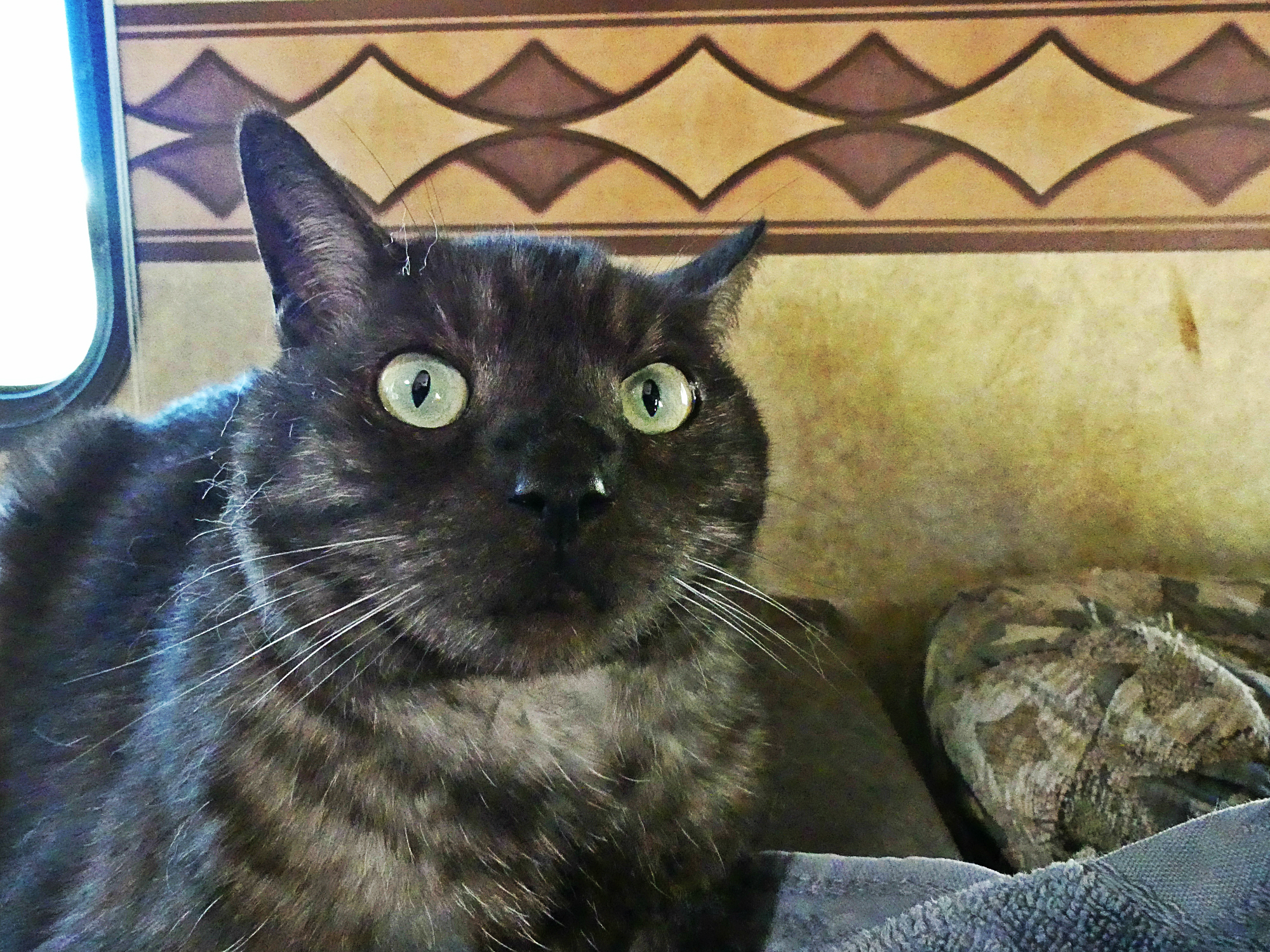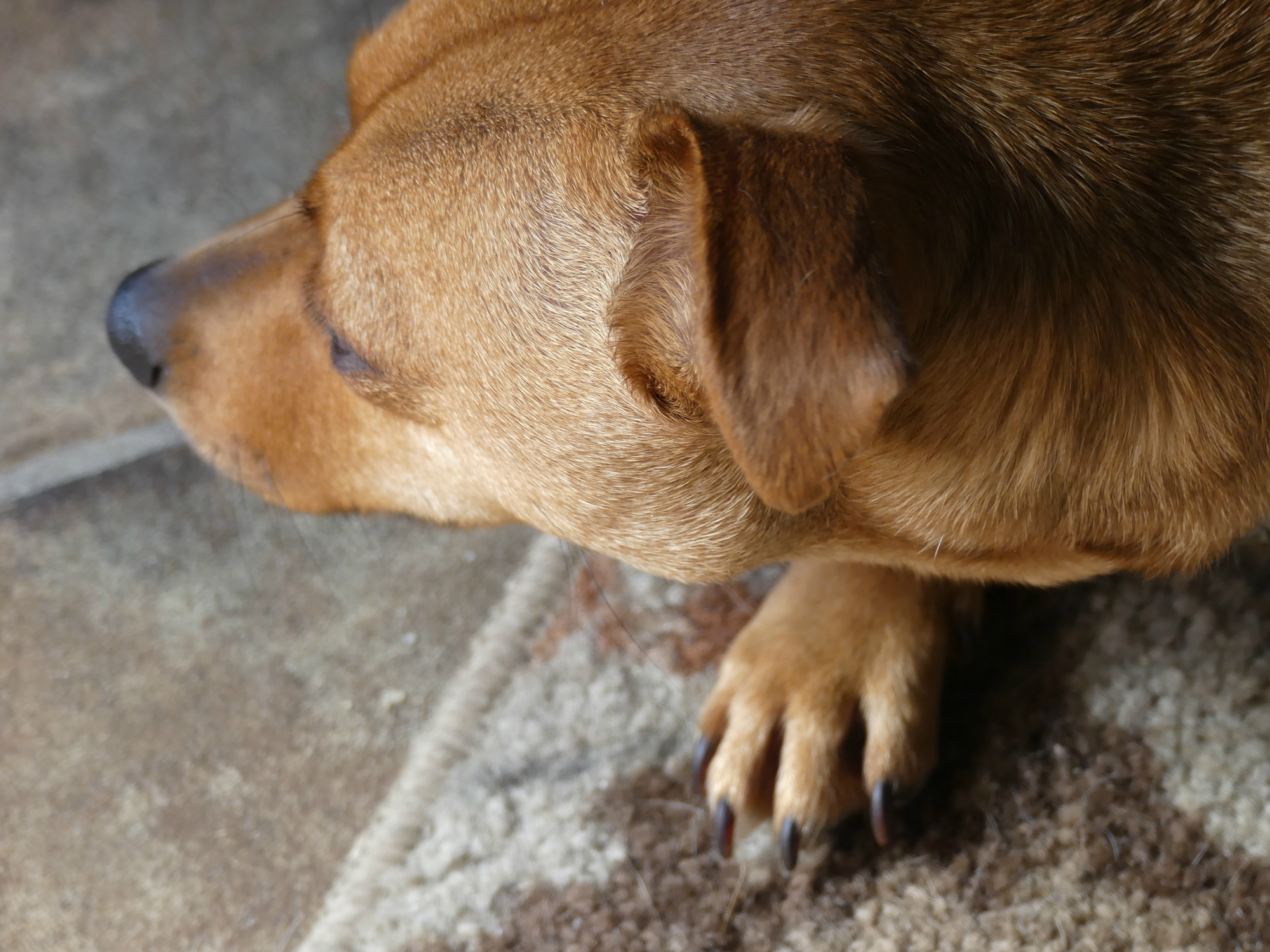 The other day I was sitting at the laptop and heard a very loud ruckus in the shrub. It was the sparrows. The male sparrows are wife hunting. There were two of them trying to get her attention. The one on her left started to do his dance, but she wasn't having it and ran him off. The one on her right was more persistent, but she still wasn't having it. He wouldn't go away, so she took matters into her own beak, so to speak. This all happened very fast and I barely got the two pics below. Miss birdy reached out with a claw and grabbed Mr. hotshot by the leg, dangled him upside down, and proceeded to peck the crap out of him.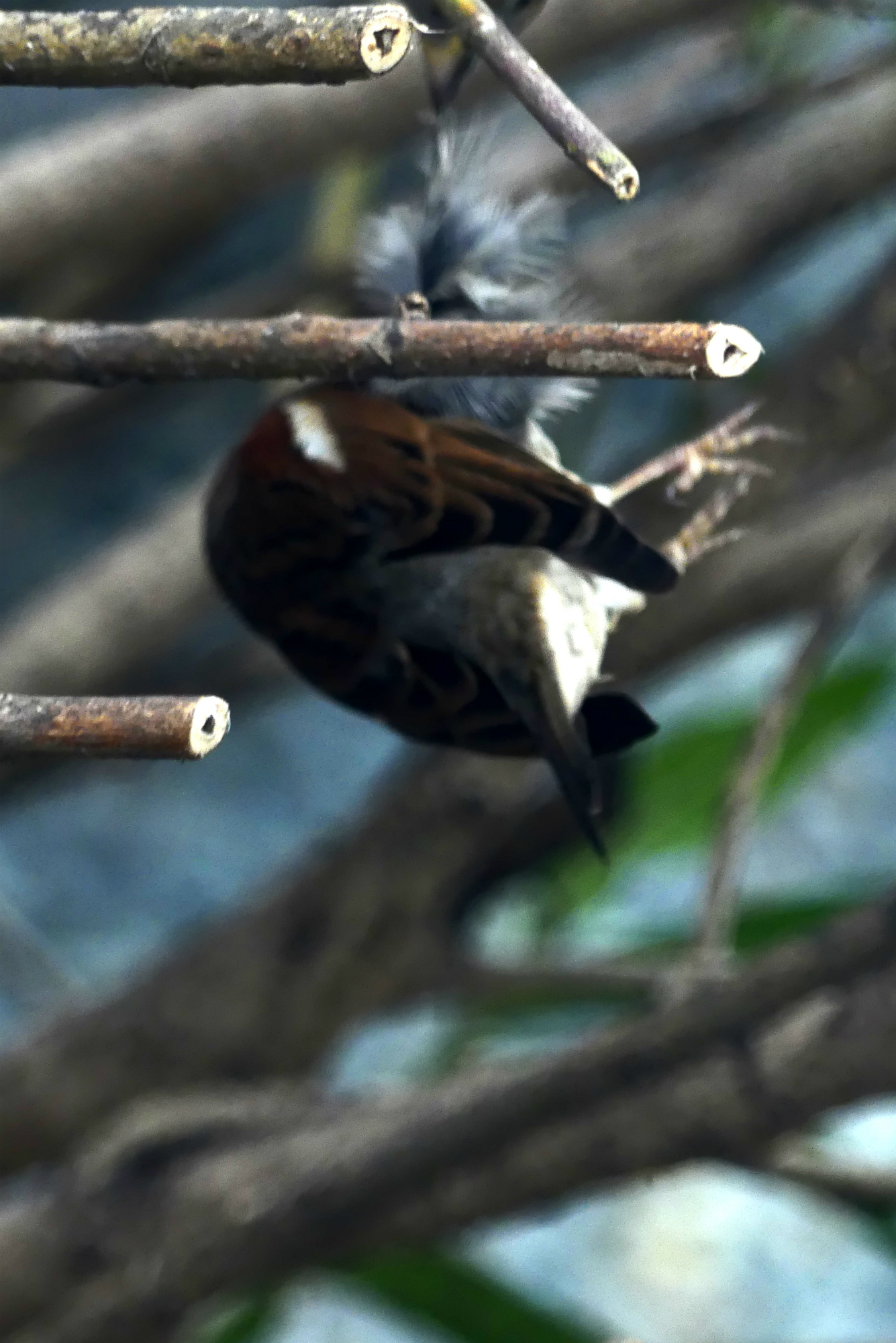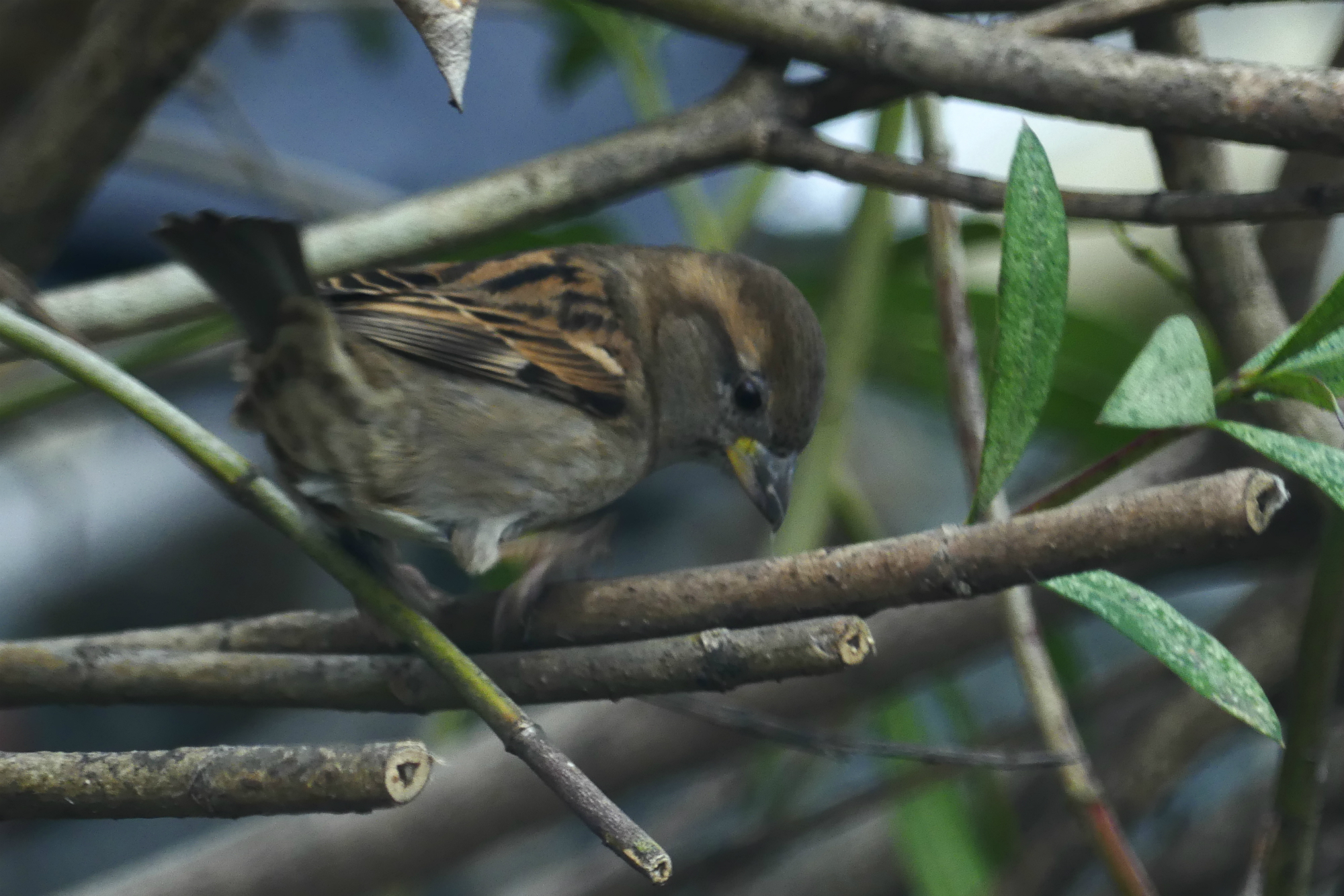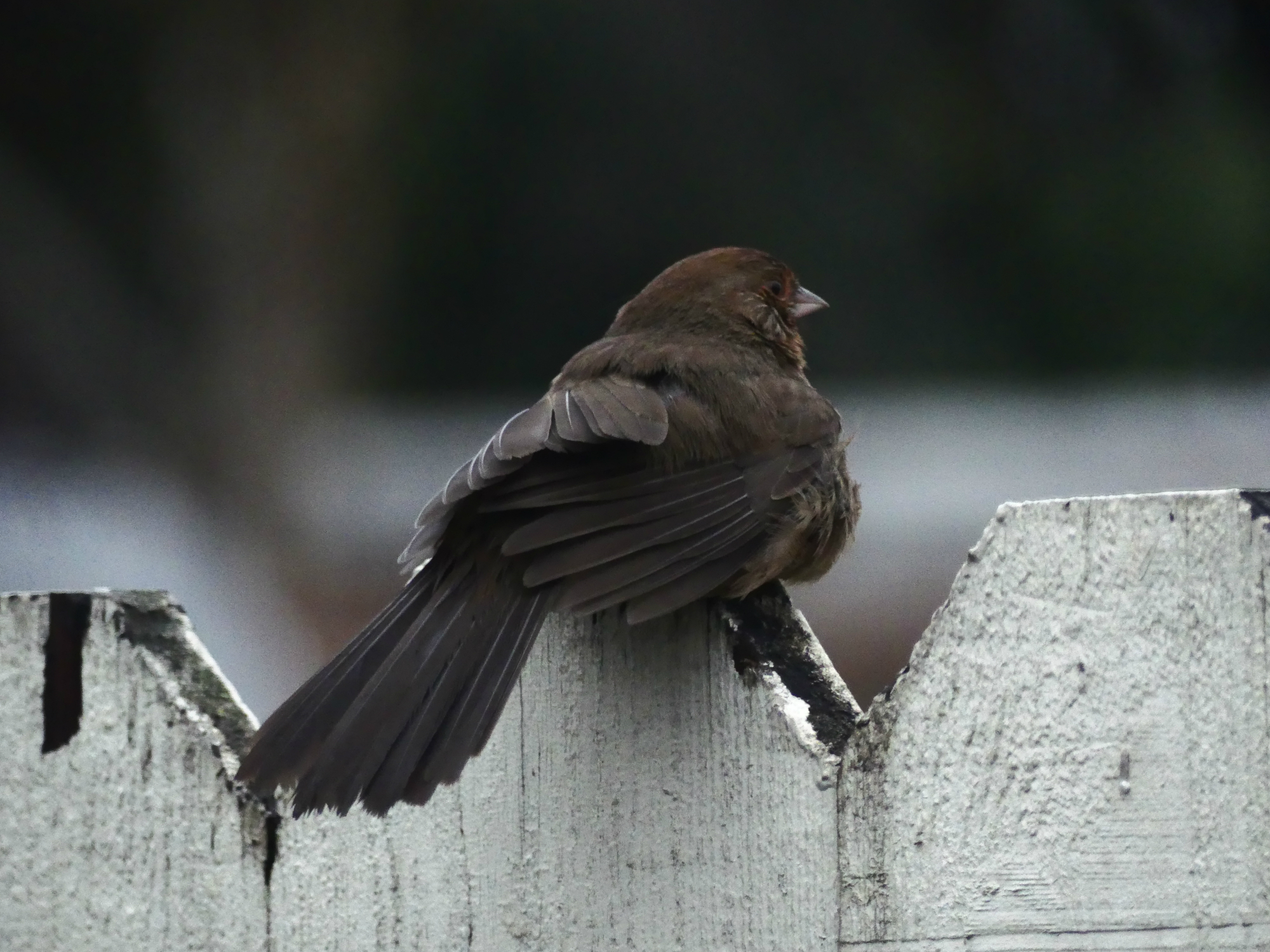 See you next week