Since George Romero's "night of the living dead" in 1968, the genre seems to have been growing across genres (comedy, sci-fi) and media (comics, novels, video games), and depending on the country of origin, even says something about cultural mores.
"Night of the living dead" had some interesting things to say about race and class relations, which perhaps had to be expected as it was made in the late '60s.
And "dawn of the dead" (1978), also from Romero, had consumerism as a subtext and used a mall as location which introduced different dynamics.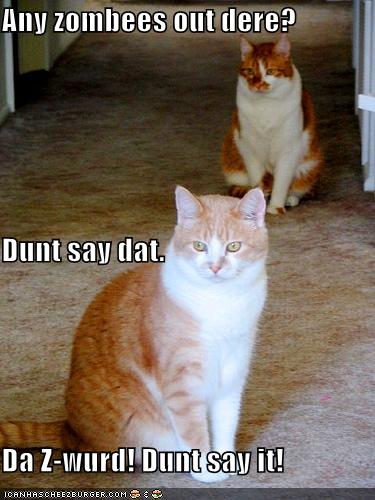 But really, zombie flicks are about bloody mayhem which provides relief after a long day at work, dealing with people you might wish were dead. So without further ado, let's look at a serious offering from France. "They came back" (2004) from Robin Campillo will not satisfy your urges for carnage because there is none to be had.
What "they came back" does offer is more along the lines of what they call "l'etrange, le bizarre, l'insolite": it is eerie and at times really disquieting, particularly the couple instances reintroducing children to their parents.
Continue reading "Updated – The Zombie movie genre: minor exploratory surgery"