Today is World AIDS Day. Today is a day for people around the world to come together in the fight against AIDS. In that spirit, Tito and Miss Jenny are wearing their red ribbons and encourage their fellow felines the world over to join them in the fight. If you are able, please consider a donation to help the fight.
You can read about World Aids Day here.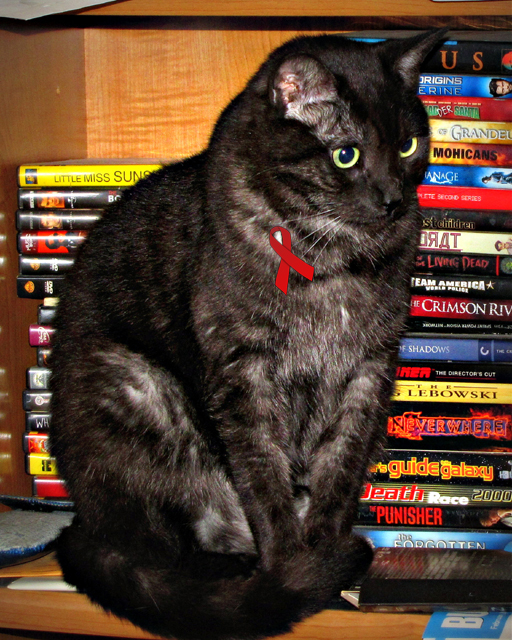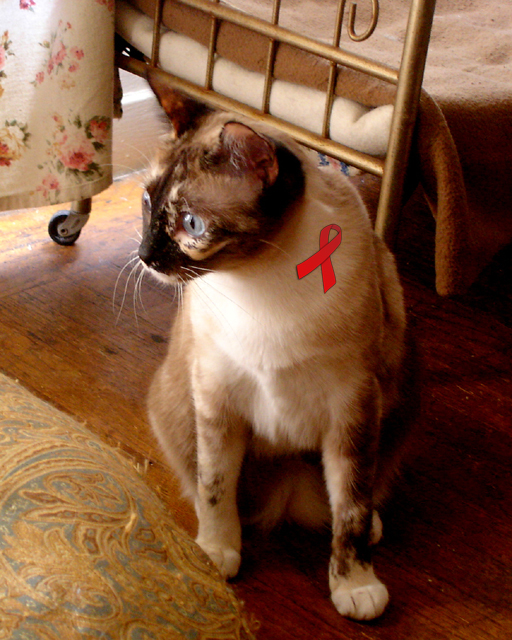 Clicking on the photo below will take you to our post about the National AIDA Memorial Grove here in San Francisco. It's a very beautiful place, but we hope for a day when no more names will need to be added to the list of those lost to this horrible disease.