The cats are happy because the air conditioner has been off for a few days. The weather is cooler than average. From 109 a few weeks ago to 70s and low 80s now. Go figure. I don't mind at all. Anyhow, the cats are glued to the windows and the floor by the screen door. We're all happy with the change.
Speaking of the pointy-eared people…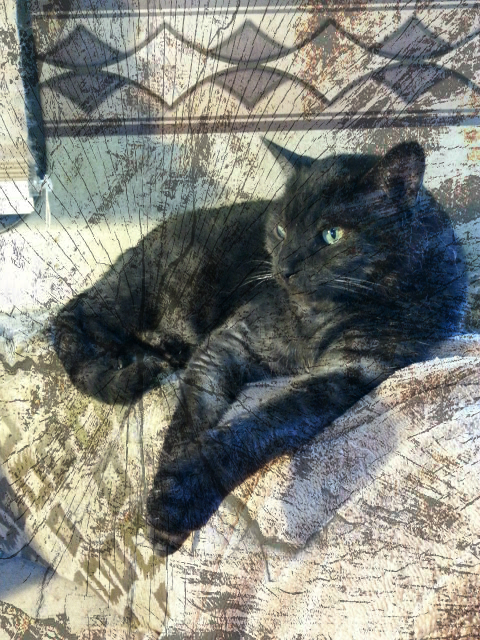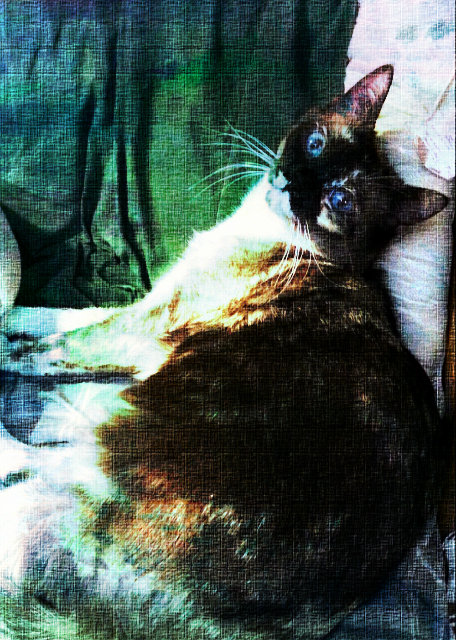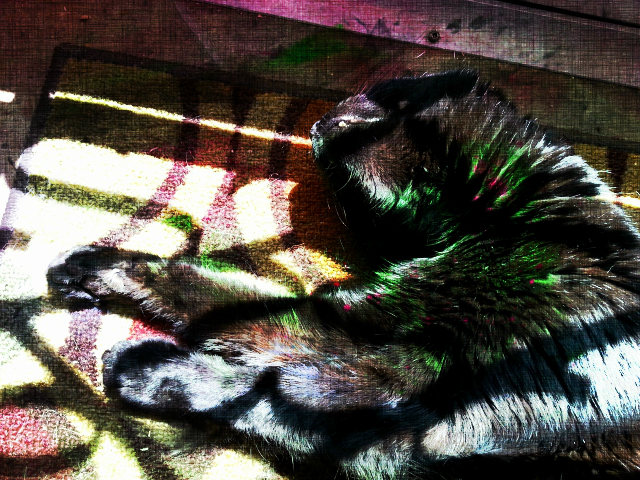 The goofy mutt? We were off at the arboretum when she suddenly went nuts snarling and growling.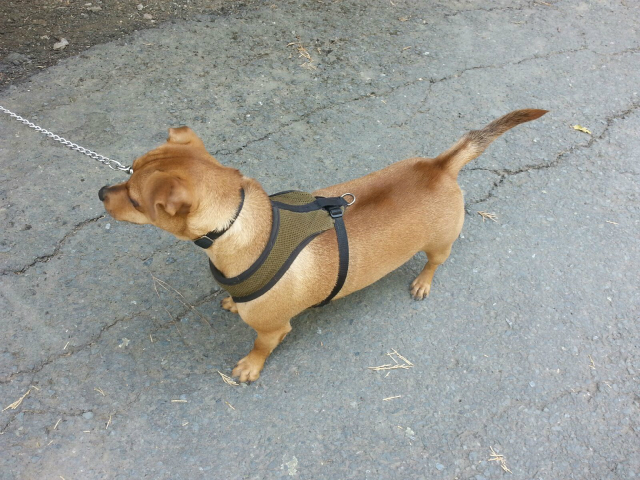 What was she snarling at? Why, the enemy of course.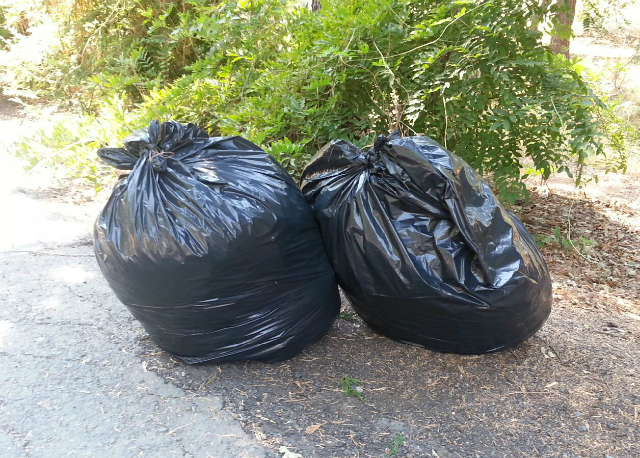 After that, we took her home because we wanted to go to the shoreline and pooches aren't permitted. Once we got to the shoreline, we saw plenty of birds putting on a funny performance.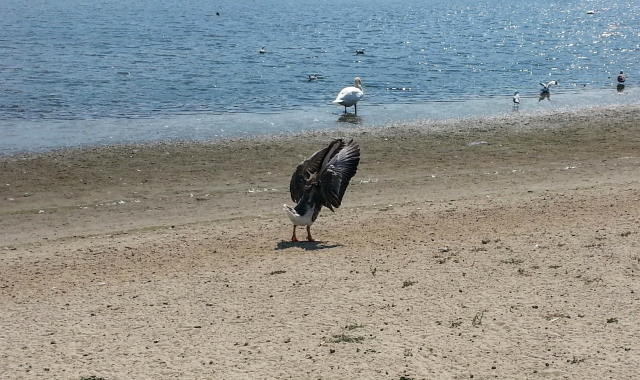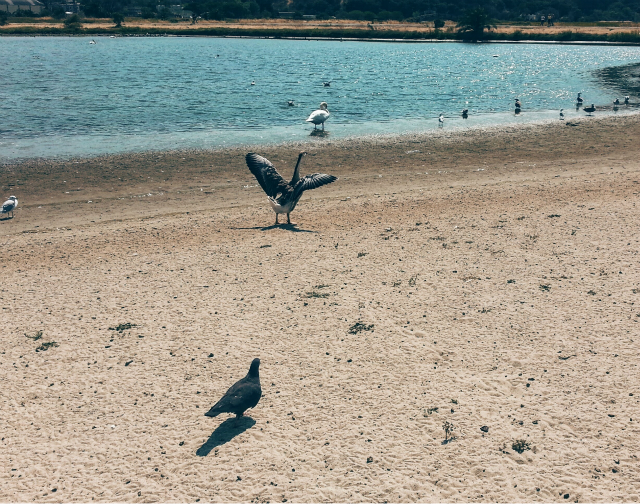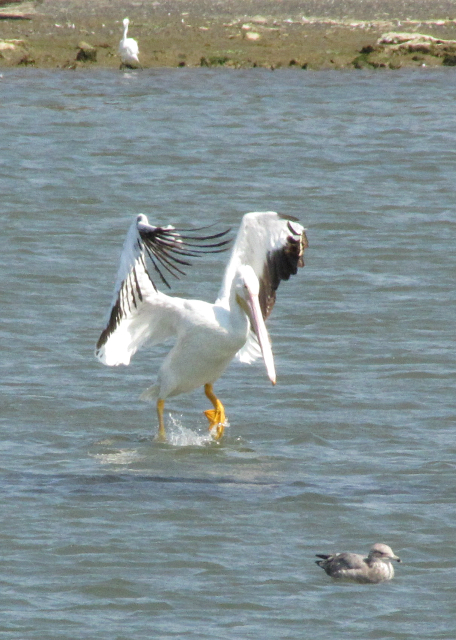 There were three beautiful white pelicans that landed on the water to feed.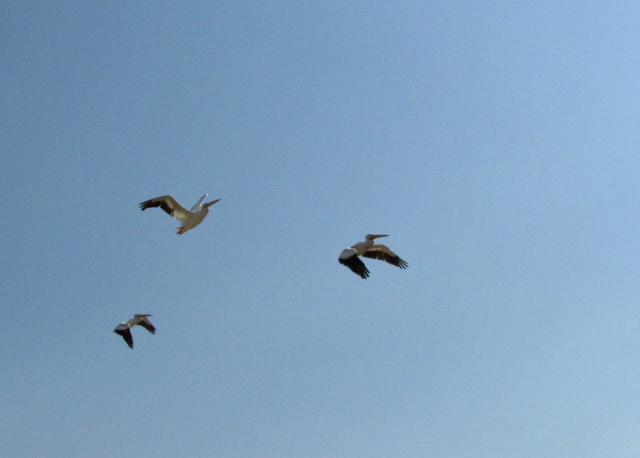 They provided plenty of entertainment. I've put the pelicans and other birds in a slideshow that includes a lovely white swan butt.
As a parting note, I'm sure you remember us describing how Titanescu bangs and scratches on the wood paneling or tv box. Well, here's the raccoon version.