Yep, we're having frosty days. Living in San Francisco, it rarely got that cold. Now that we're thirty miles away, we get frosty days. It's nowhere near as bad as other places, but it's going to take getting used to. It doesn't help that the furnace crapped out on us in the middle of it. We're getting a portable oil-filled radiator and it should arrive on Tuesday. Lucky for us, the trailer warms up nicely as soon as the sun comes up. In the meantime, the kitties spend their time pretending to be moles and hiding under the blankets. At night, Pepita's crate is covered with a double layer of blankets and a couple of hot water bottles.
We hope everyone had a wonderful Thanksgiving. Lastech had to work, so we didn't do anything special. We'll make up for it later.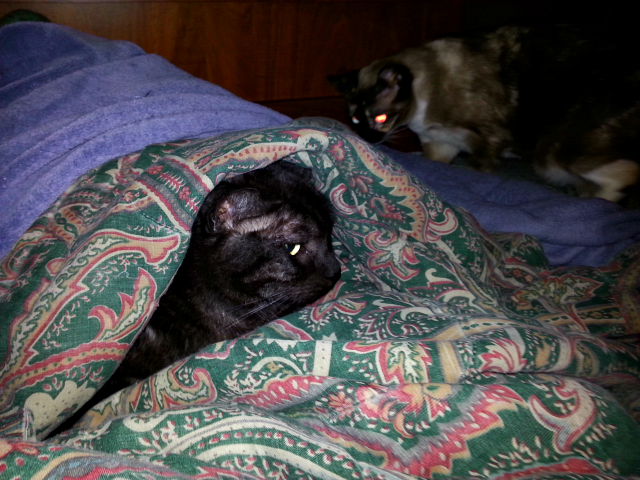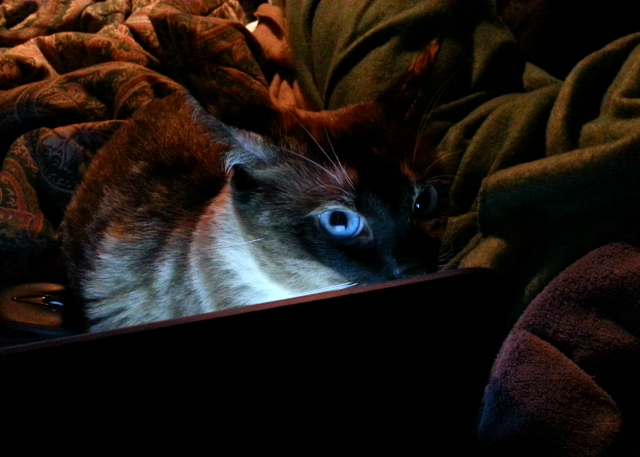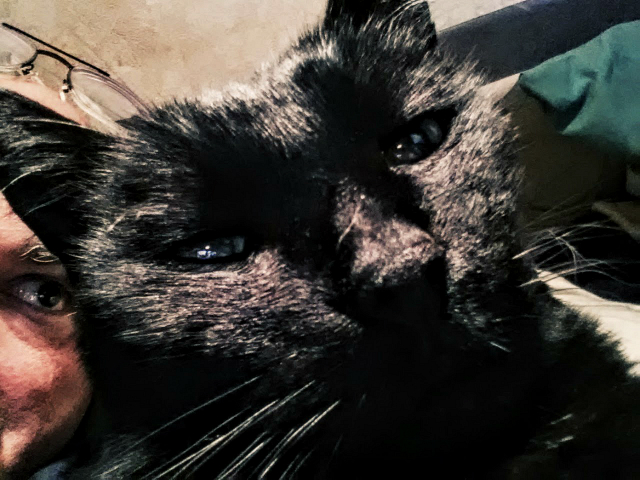 Ask you can see from the next two pics, Pepita and Tito are getting along rather well. Pepi remains on a leash indoors as I don't want her chasing the cats.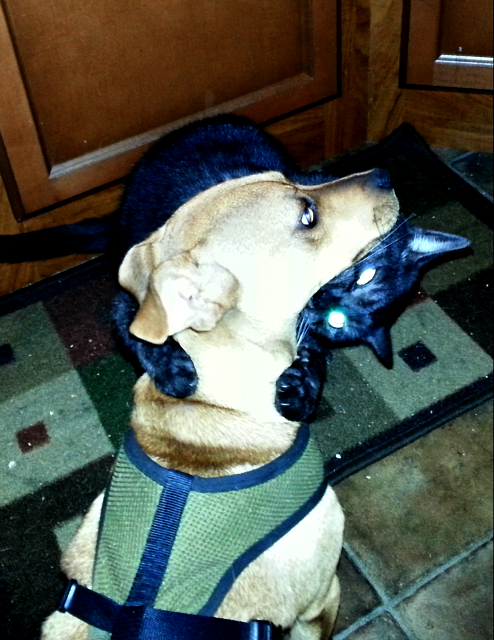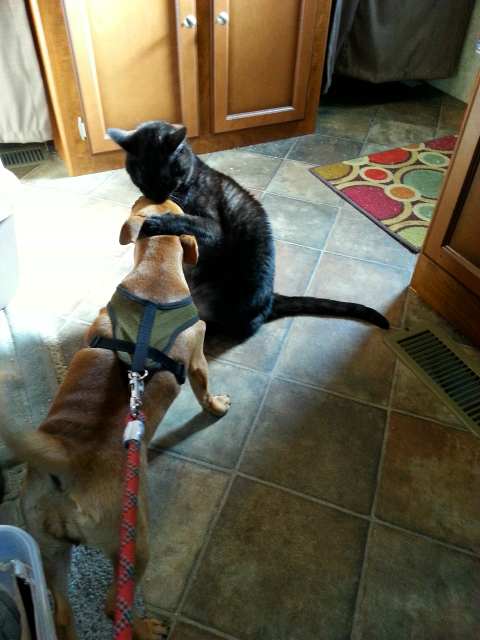 And now, for a bit of the Trololo dog herself. Here is Pepi singing to another dog that she spotted.