One evening we were out and stopped by Bernalwood to walk around the hill and enjoy the sunset. It's located just north of us here in San Francisco. It was a beautiful evening.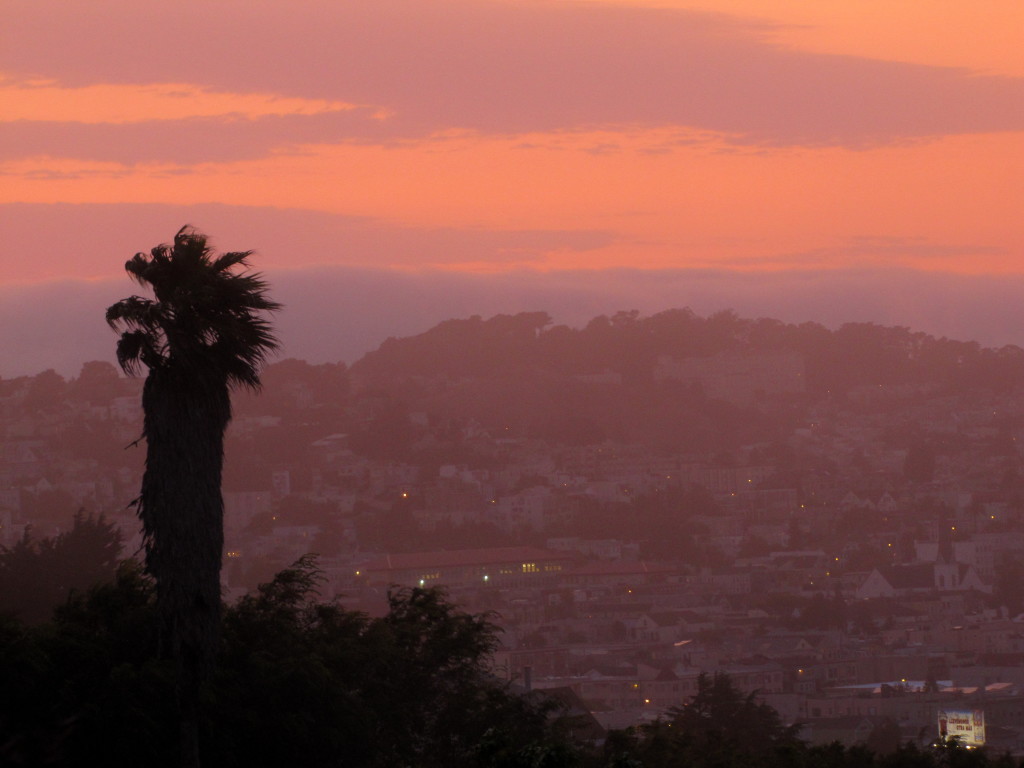 We were slowly headed back to the car when I looked up and saw that Karl (The Fog) was moving in wispy tendrils along the top of Bernal Hill.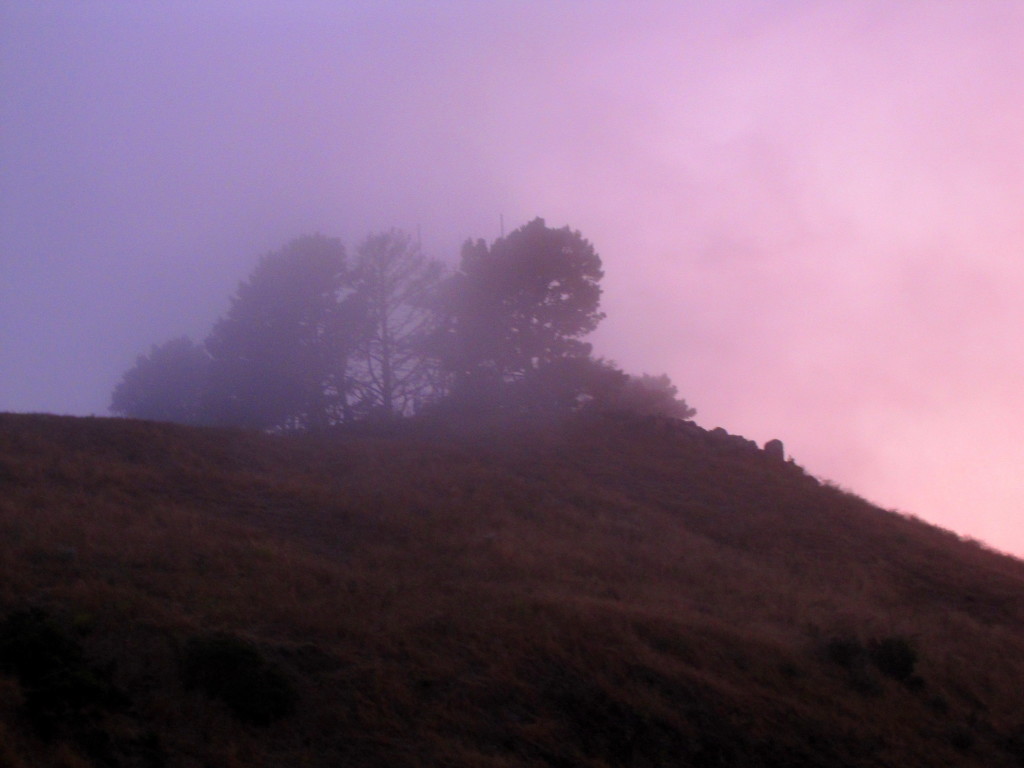 I must confess. I'm having an affair. Lastech is well aware of it and he even helps me to indulge. You see, I spent the first 37 years of my life in the desert. While the desert can be beautiful, fog, rain and greenery are NOT plentiful. I simply adore Karl The Fog. He is one of my favorite things about San Francisco. I pine for him when he's off somewhere and happy when he comes back. He was in a hurry and moving fast that night. Lastech and I hopped in the car and raced over to Twin Peaks. It was worth it.