No, it's not the zombie apocalypse. It's just life dropping bombs on us and getting in the way. We suddenly found out we needed four new tires for the car. OW! Anyhow, the car is at the shop.
Enough of that. It's Caturday and time for our pointy eared people to have the spotlight.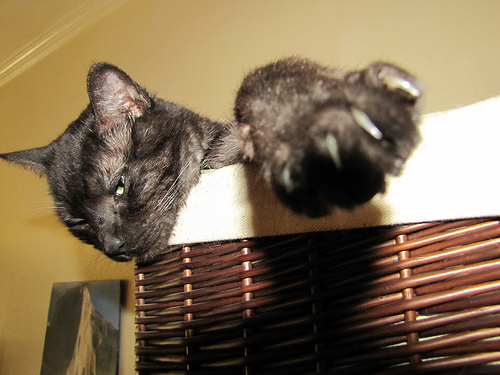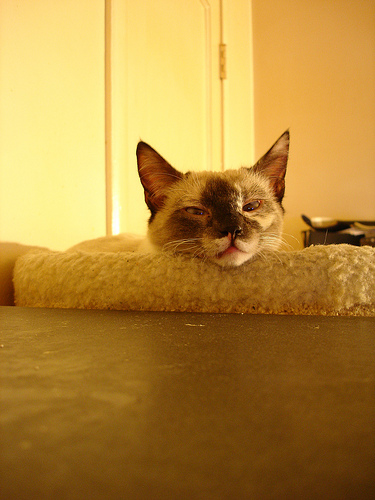 This is an older photo of Kitsy. He was sick and while he's doing much better, he still looks far too skinny. He's eating and eating, so I think it won't take too long to get him back to normal.