"The adventures of Tintin" (107 minutes, USA, 2011 – rated PG)
Perhaps the most difficult thing in adapting material like Hergé's comic books has to do with tone and pitch. To say the themes and characters are dated or fixed in time might be unkind, but it's safe to say Tintin is steeped in tradition. And in some instances, some would even say good riddance.
Tintin's adventures spanned about 40 years from the 1930's until the 1970's, a period which started between world wars, through European decolonization, the nuclear age, race to space and the cold war, with a hero combining Baden-Powell's Boy Scouts' ideals with the romantic depiction of the journalist as defender of the Fourth Estate.
Without speculating too much about the backdrop of the comic books and their serialized versions, it's clear that the roots easily go as far back as the very early 20th century, which raises the question as to their attractiveness, if not their relevance in this day and age.
Some of the books have been controversial for some time because of the way they depicted Africans and Chinese  as simple-minded and expressing themselves in pidgin French. Their depiction was more than condescending even if most everyone did receive a caricatural treatment in the books, including Westerners with stereotypical behavior and names like Haddock (the quintessential drunken sailor), Sakharine et al. In this post-9/11 conscious world, I doubt the sequels will draw from "the adventures of Tintin: land of black gold", in which Tintin travels to the middle-east to investigate the sabotage of oil supplies.
Hergé's drawing technique in particular had much to do with his success. Dubbed "ligne claire" (or clear line), it was characterized by clarity and richness of detail which appears two dimensional to some but also a rich tapestry on which to project most readers' imagination.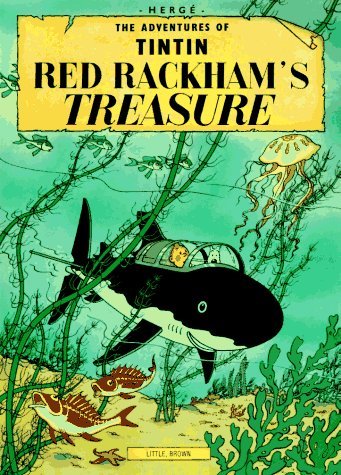 Shadows and hatching were virtually absent from the page (shadows were simply colored darker and Captain Haddock's hair and suit were the most singular use of black throughout).
As a kid, I spent a lot of hours practicing drawing like this, particularly planes and automobiles. It is this simple clarity that I was afraid would be lost in this adaptation, especially as the trailers seemed to have a "film noir" quality…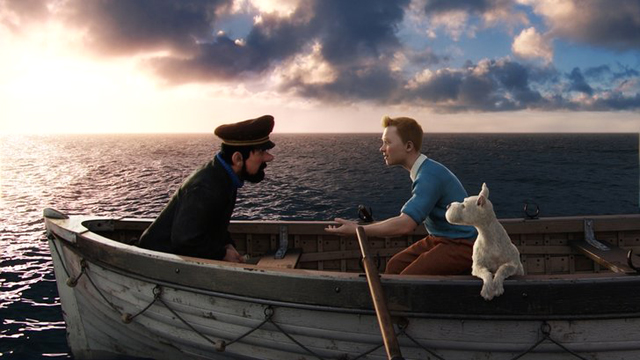 So how does Steven Spielberg and Peter Jackson's "the adventures of Tintin" fare in the age of 21st century cynicism, "Transformers"-style action films and political sensitivities? For someone who grew up reading the books like I did on the other side of the pond, and watched some of the film adaptations from the '60s and '70s, I braced myself for this one, afraid that "the adventures of Tintin" would receive the full-on Michael Bay pyrotechnic and hyper-kinetic treatment.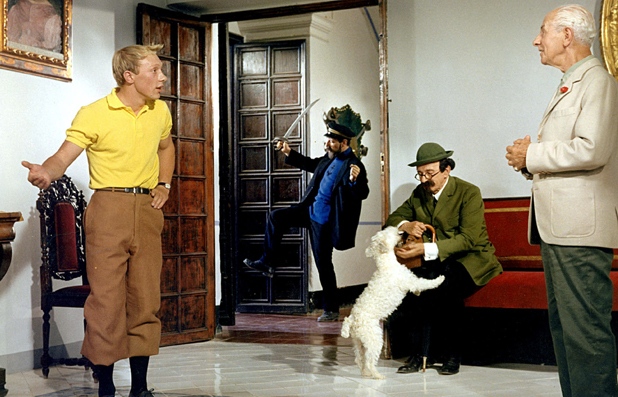 In the end, "the adventures of Tintin" is for me the best adaptation of the books to date, fond memories of the past notwithstanding. I watched it three times as there's much to appreciate here. The look of the film, rendition of the characters and decors is simply sumptuous, the color palette a perfect blend of clarity, brightness and deep shadows really work here.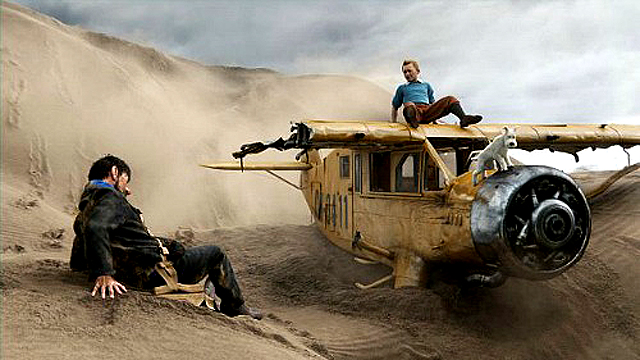 Watching "the adventures of Tintin" was a bit like finding the tin box hidden in Amélie's bathroom wall, and memories slowly began flowing back. Here, we are introduced to some of the main supporting characters such as Interpol detectives Thompson and Thomson (Simon Pegg and Nick Frost) whose relationship with Tintin is already established, and Captain Archibald Haddock (Andy Serkis), whose drunken antics provide the right pitch of comic relief throughout, no small feat in the books and even more so here.
Tintin buys an old model ship at a flea market and is immediately offered large sums to part from it. Tintin turns them down and soon his apartment is broken into and the model stolen. But did the thieves really get what they were looking for? Now begins a treasure hunt spanning oceans and deserts, exotic locales and old Europe, with murder, kidnappings and narrow escapes, with the occasional self-referential wink and nod from Spielberg and Jackson.
One scene shows us Tintin swimming towards bad guys, with only his characteristic lick of hair breaking the water like the shark's fin from "Jaws". In another, Haddock warns Tintin about one of his crew, guilty of animal husbandry, a jab at Kiwis' sheep-shagging ways.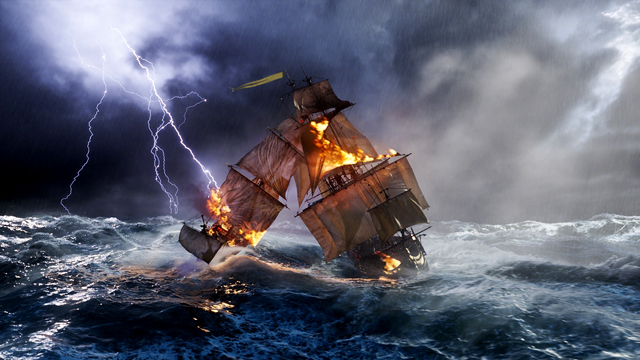 I took great pleasure watching details like wisping steam, the swirling sands of the Sahara and the dramatic contrast of fire and water as two 17th century ships tangle in rough seas, firing cannonballs through rogue waves. Just as great and entertaining was the voice talent, particularly that of Andy Serkis as Haddock, breathing life and humor into his role and Daniel Craig as Sakharine, who performed previously in "Renaissance", a French animated sci-fi noir.
This is I think our second animated recommendation for Midnight Movie Madness (the other one being "Kirikou and the sorceress") and should be truly appreciated after dark, playing a drinking game along with Captain Haddock.
"The adventures of Tintin" gets five jellybeans, they knocked that one out of the park.