Loikes and disloikes:
Tito likes:
The space between drape and window
The magic fluffy blanket sent by Flumptytail
Playing fetch
Bach at low volume
Light playing on the ceiling
People's feets
Being carried around
Dislikes:
Wind
Shoes with feets in 'em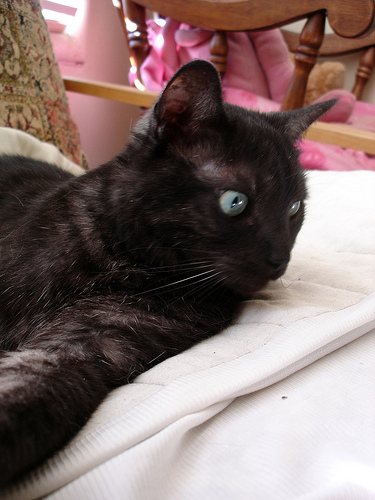 Mazuzu likes:
Food. Preferably stolen
Heat
Wearing light fabric shirts loose at the pits
Laying turds astride the edge of the box
Chasing red dots
Roughhousing
Gut rubs
Being clean
Hamming it up for pics
Soaking up photons
Dislikes:
Wind
Being Cold
Baths
Hiss of the soda bottle when the cap is popped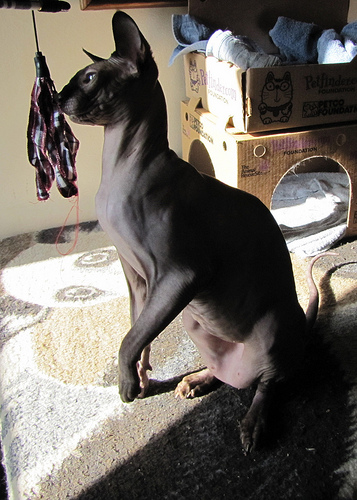 Miss Jenny likes:
The boyz!
Farting on Daddy
Chasing the boyz
Grooming the boyz
Chin rubs from Daddy
Chewing on shoes
Shredding paper
Daddy talking gibberish
Snuggling with Daddy
Dislikes:
Wind
Shoes with feets in 'em
Being picked up
Litterbox "accidents"
Daddy going to work
This is just too sweet for words.