Friday Night Cats Blogging is now Caturday. It's a schedule that should work better for us. This way, we can escape the city on a weekday and enjoy the trails without a crowd and we don't have to worry about missing a post.
Tito was his normal polite self.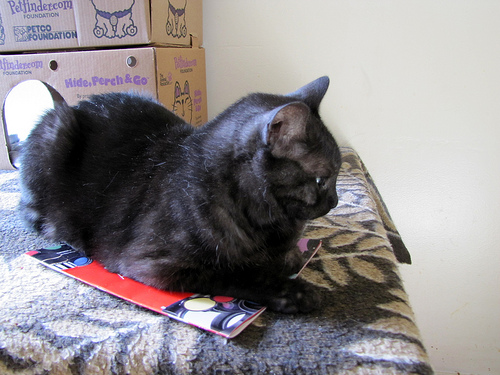 The other two were something else. Kitsy woke me at 3:30 am begging for noms. Miss Jenny was egging him on. He doesn't just yell. I sleep on my side and I wake up to find him standing on my arm and ribcage. He's a bloody velvet wrapped mace. Miss Jenny helps by standing on my hip. She's a lot lighter than Kitsy. They did NOT get their noms until 6am. I didn't get any sleep, but I didn't give in either.