Previously, I posted Conservatory of Flowers in San Francisco's Golden Gate Park:  The Aquatic Gallery part 2.  You can find all the previous Conservatory posts here.
This time, in the spirit of the holidays, we're visiting a different section of the Conservatory.  To celebrate 140 years of Golden Gate Park, the Conservatory is hosting a Garden Railway Exhibit.  The exhibit will run through March 13, 2011 and there is no extra charge.  Even Thomas the Tank Engine puts in an appearance.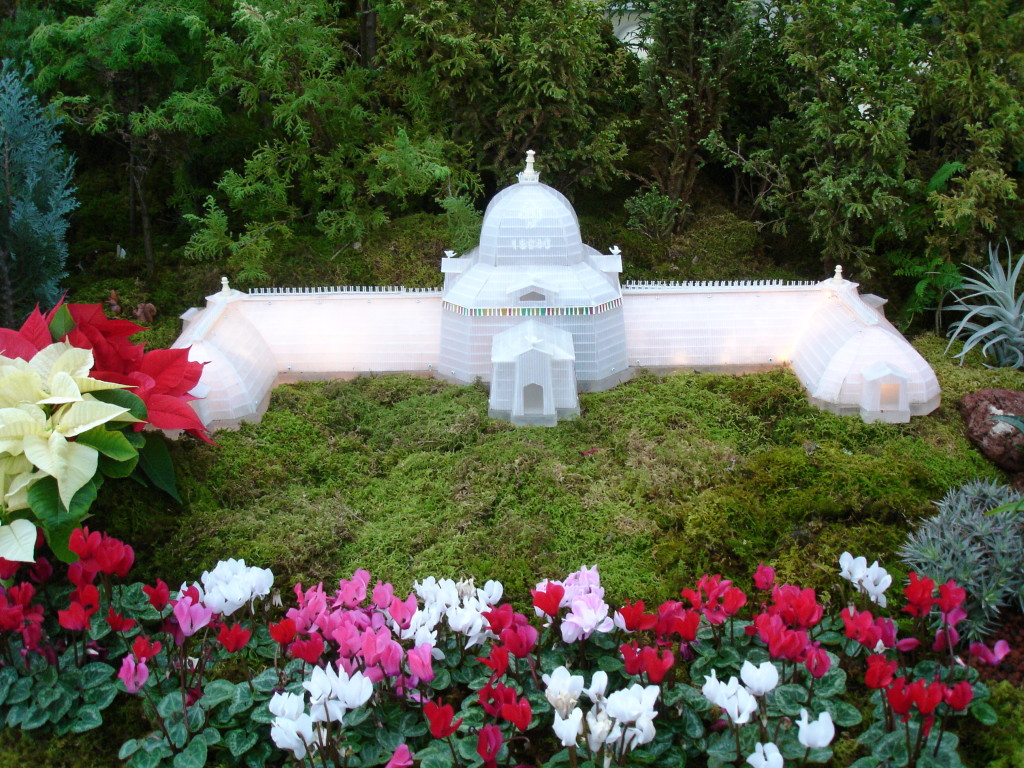 Anyone who comes to San Francisco should try to find the time to visit the Conservatory of Flowers in Golden Gate Park. Opened to the public 1879, it is the oldest building in the park. It houses around 1700 plant species. The orchid collection is said to be one of the best.
The Conservatory of Flowers is located at 100 John F. Kennedy Drive. It is accessible for motorized and non motorized wheelchairs. Strollers are not permitted inside, but there is a place to park them while you explore. As it is a greenhouse, it will be quite warm and humid inside. As it can be rather cold outside, be sure to wear removable layers. It is open Tuesday thru Sunday from 10am to 4:30pm. The cost is $7 for adults, $5 for ages 12-17, seniors 65 & over, and college students with school ID. $2 for children 5 – 11 and free for children 4 and under. Local residents receive a discount with proof of residency.
Note: On Sundays, John F. Kennedy Drive is closed to vehicular traffic. For those who don't mind walking, you can just park on Martin Luther King Drive and walk to the Conservatory.
The Garden Railway is G-Gauge and a lot of fun. The trains weave their way through mini versions of the park's attractions. Also, they are a wonderful example of recycling.
From the Conservatory website
In keeping with years past, local trash-to-treasure artist James Sellier who works for the Artist-in-Residence program in the recycling division at Recology in S.F., has creatively crafted the many new landmark buildings for this year's display from recycled and repurposed materials to reflect the Conservatory's environmental mission.
I hope you enjoy the pictures and find time to visit the Garden Railroad Exhibit.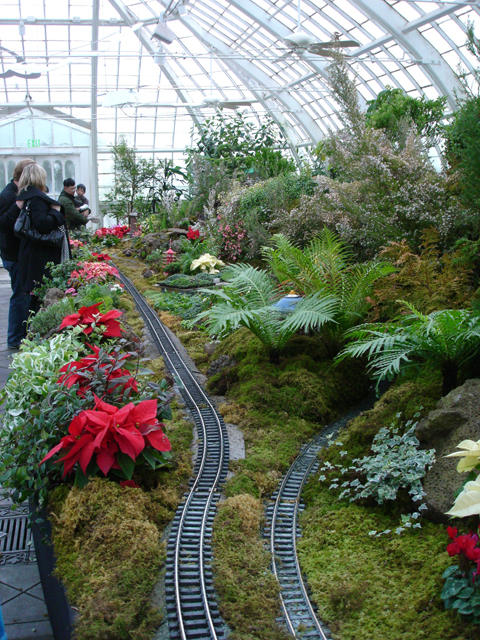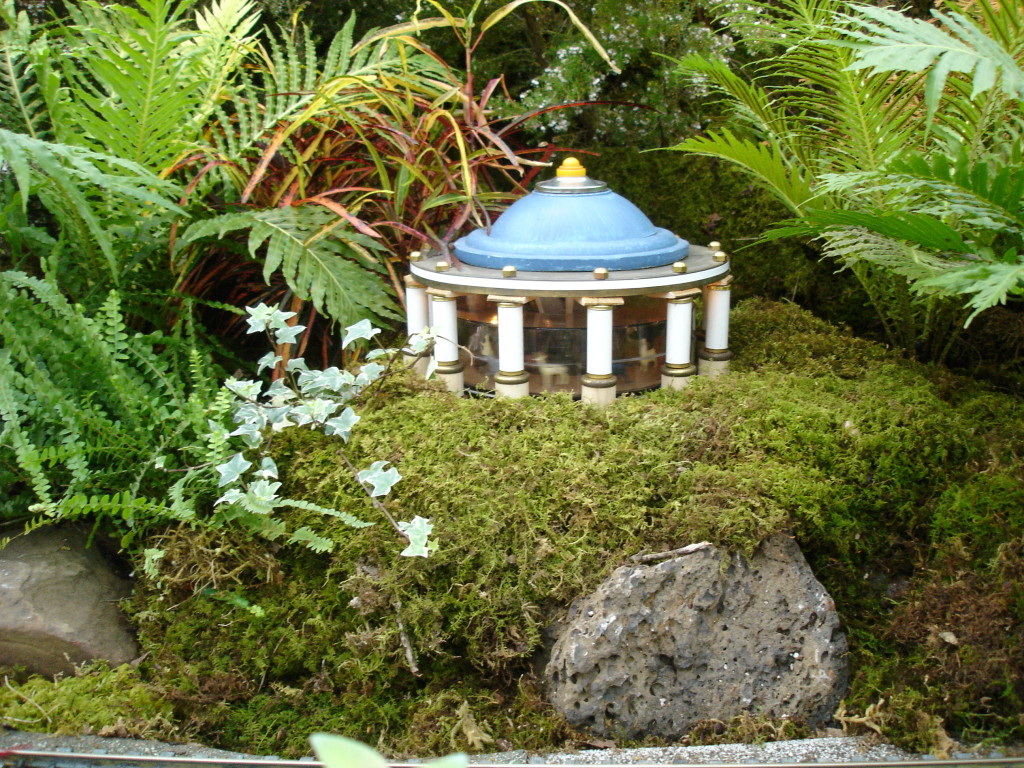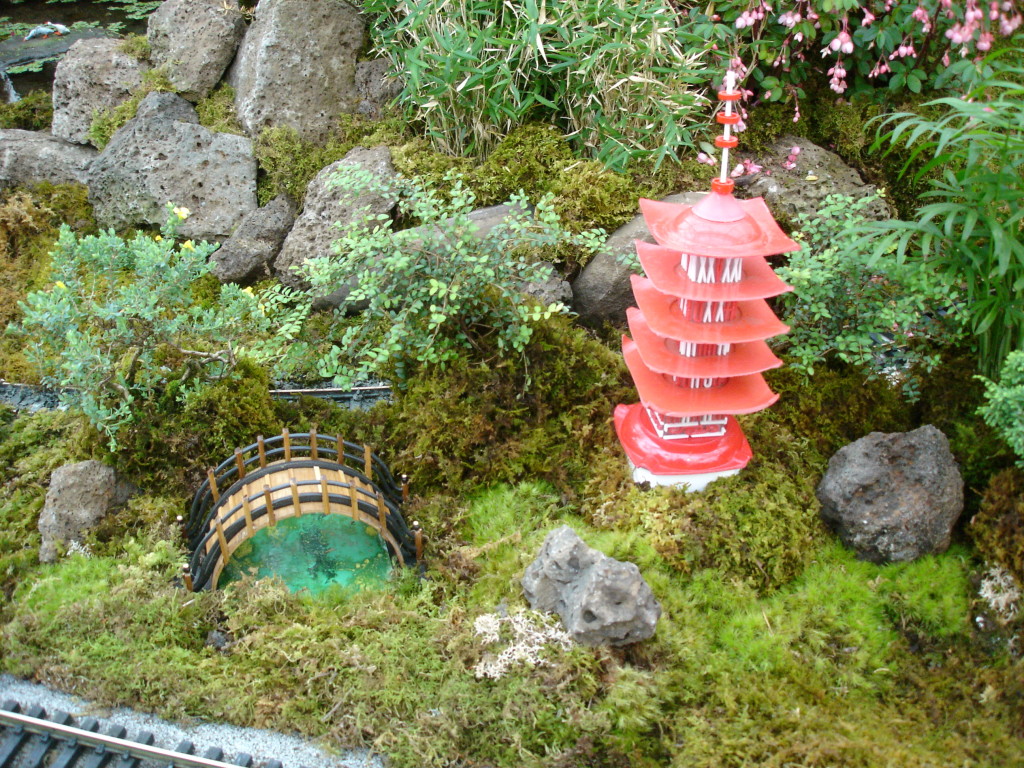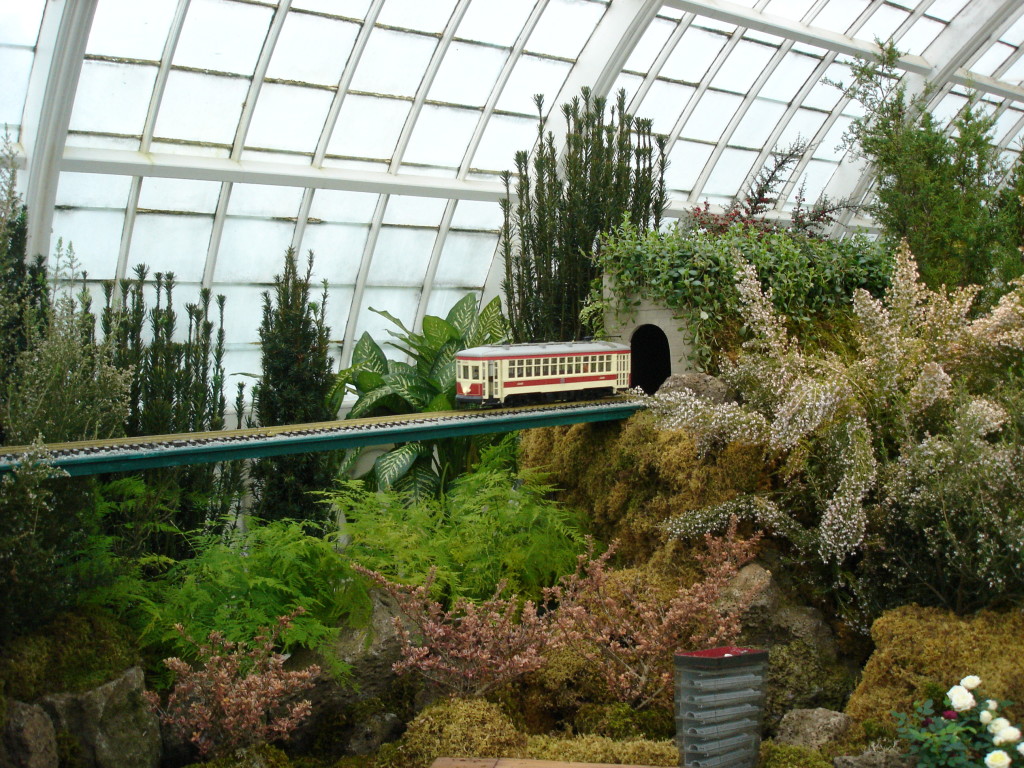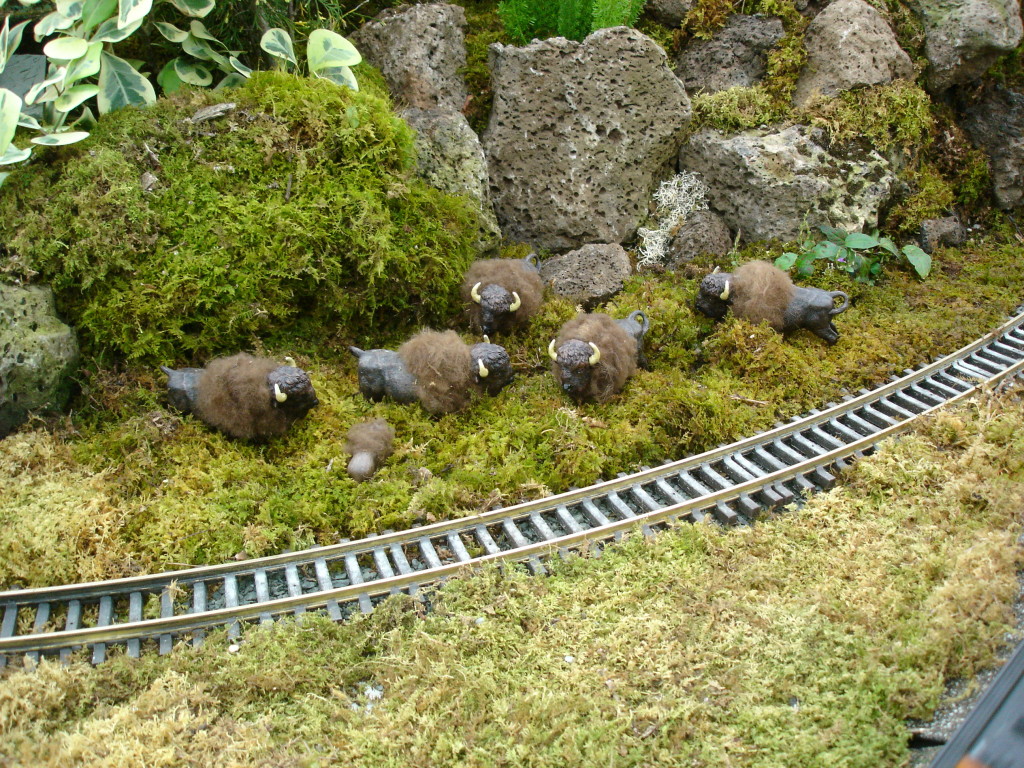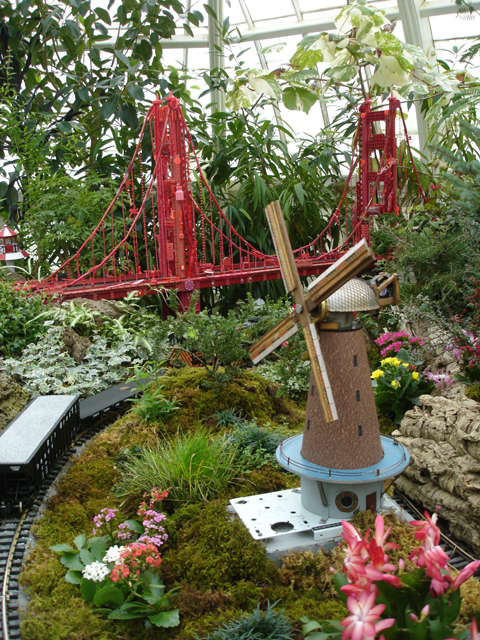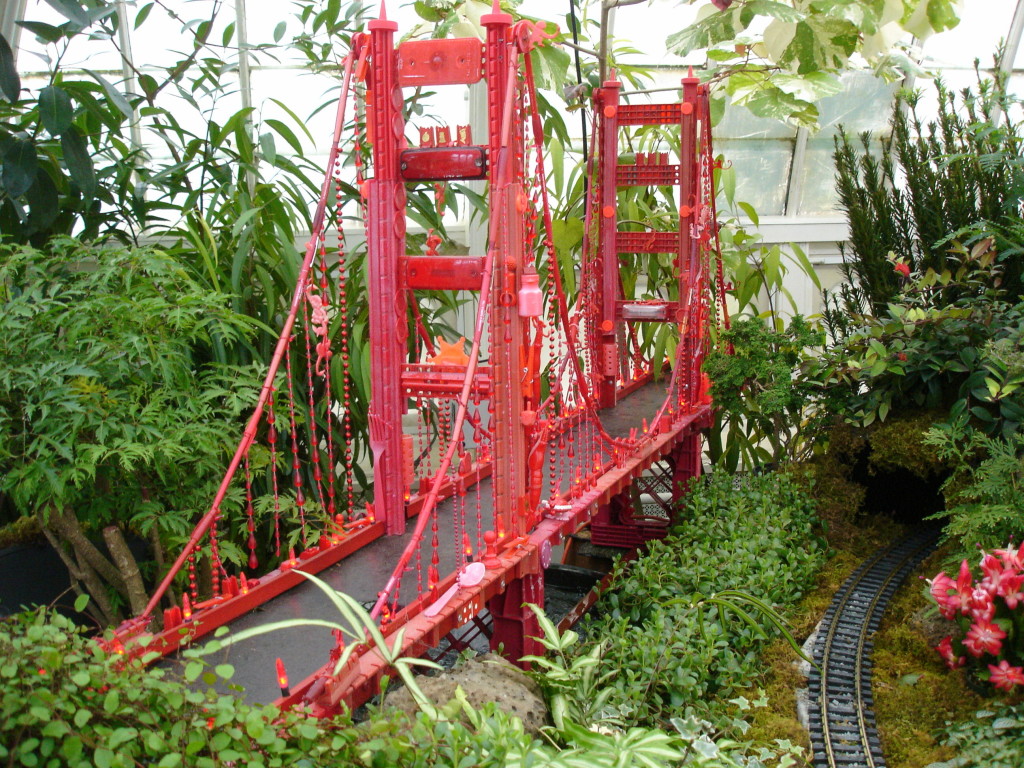 In addition to the park exhibit, there was a couple of others with city landmarks.