The Sunday before Christmas, Lastech and I braved the unruly masses and went grocery shopping. Once we got home, and put away our supplies, Lastech told me to get ready to go out again and to grab the camera. The next thing I knew we were headed across the Bay Bridge.
He wound up taking me to Tilden Park to ride the steam trains. Redwood Valley Railway was established in 1952. It uses a small scale steam engine that runs on 15 inch track. The track is a bit over a mile in length and winds around through redwood trees that were planted there back in the 50s.
Naturally, I just had to ride the train. 🙂 I felt like a little kid again. Here are a few of my pics. Forgive the quality. The lighting was bad as it was late in the day.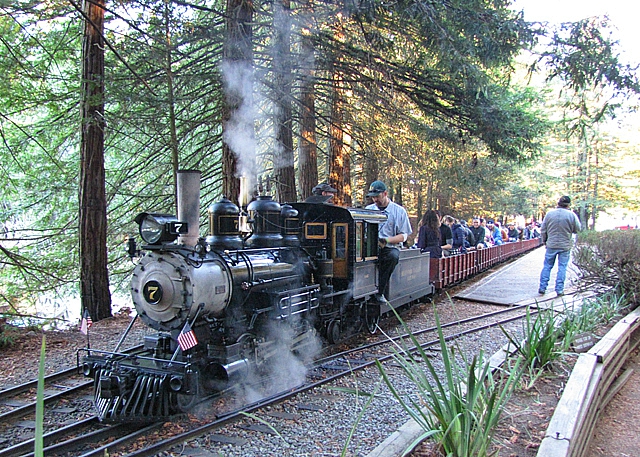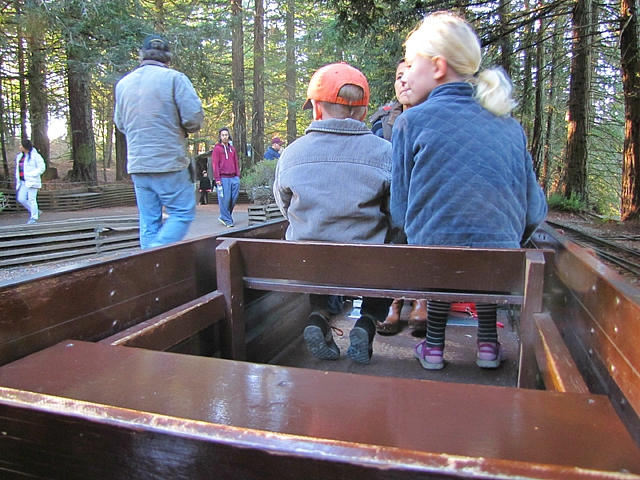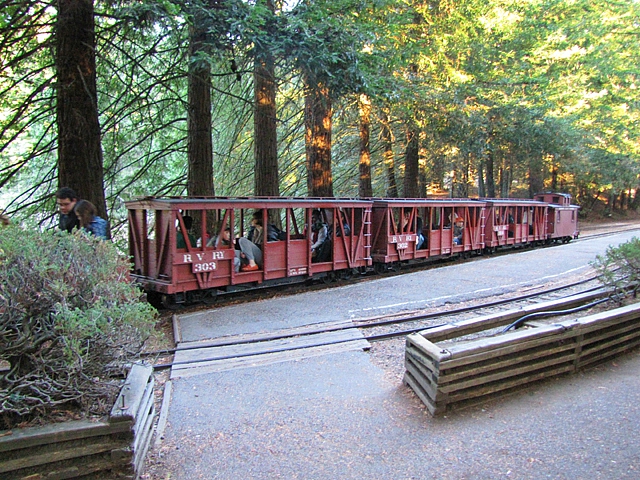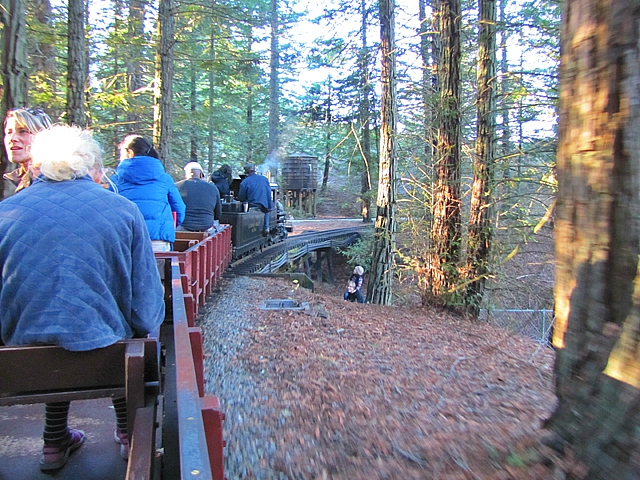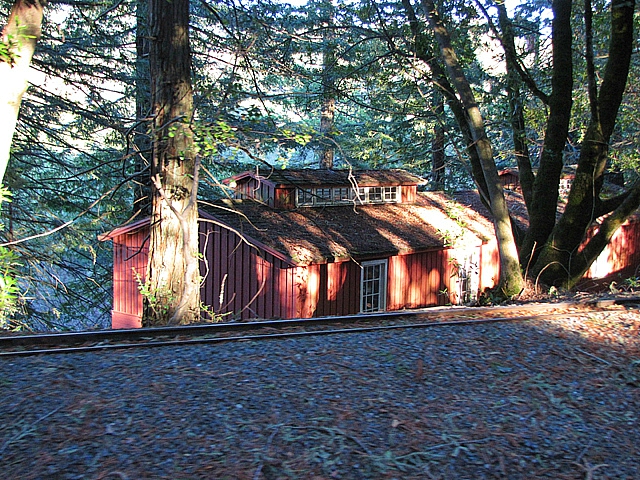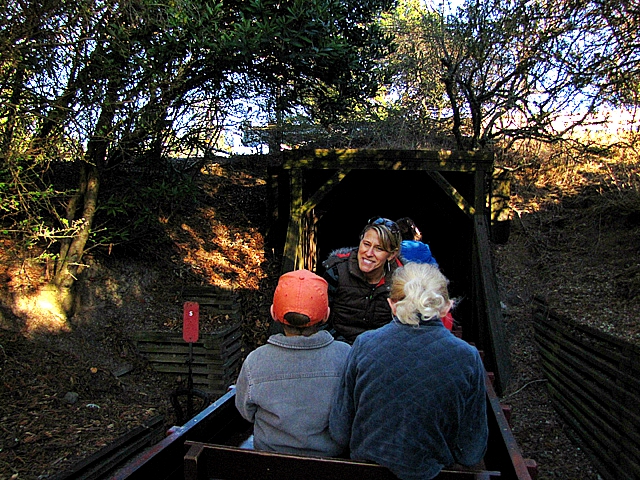 The ride was over too soon. The next time we go, we'll leave home sooner so that we can ride it more than once. In addition, there's an even smaller gauge steam train adjacent to this one. It had just made its final run when we got there, so that ride will have to wait.
On our way back out, we made a point of stopping by the roundhouse where they work on the different engines.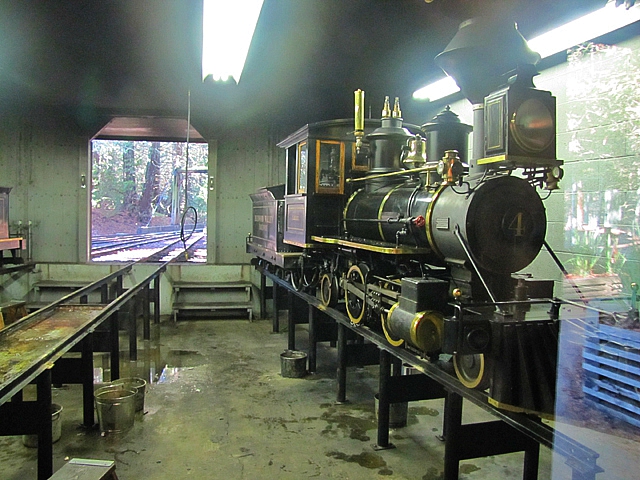 Lastech and I plan to go back again soon. 🙂
Here's a video that shows the train in action.