We have been busy preparing for an upcoming trip and neglected the blog for a few days, but I wanted to post something else about our city.
The one thing I really dislike about San Francisco is the traffic. It's dense, aggressive and plenty rude. But then, since I chose to work nights, I get to enjoy it a lot more. I took these pictures at work with my phone, which explains the poor quality of some shots. But if you can get past that you might enjoy some of what I see every night.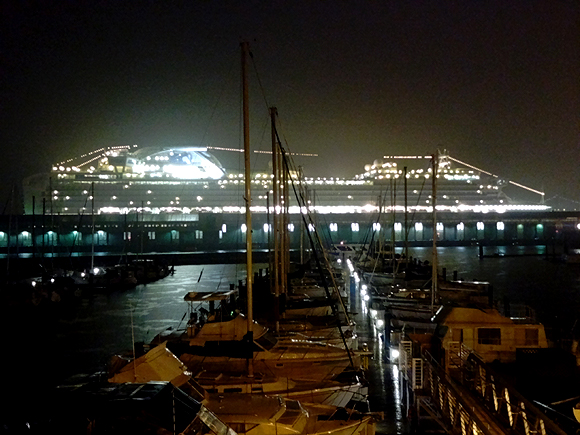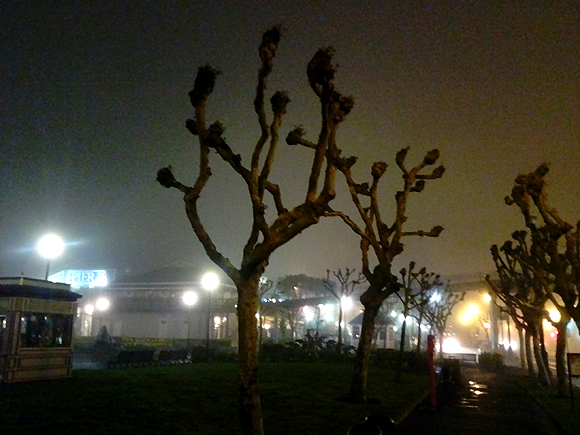 Now, the photo below shows Forbes Island with its mock-lighthouse (center left) and the silhouette of the WWII ship Jeremiah O'Brien in the distance on the right. Forbes Island is a restaurant, built by Forbes Kiddoo in Sausalito, which can only be accessed by boat.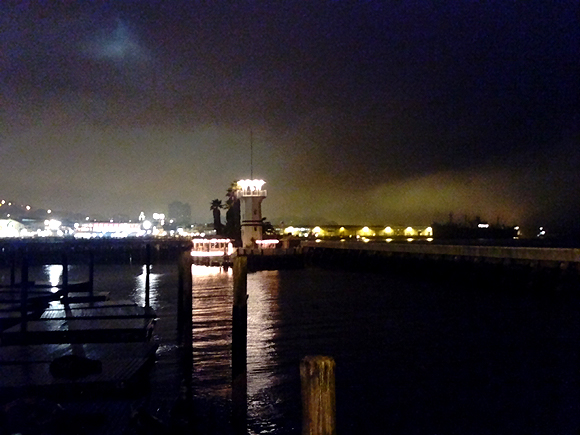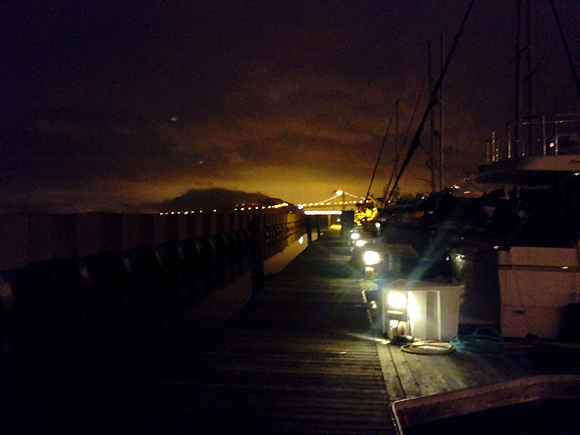 Looking towards the  Bay bridge from the marina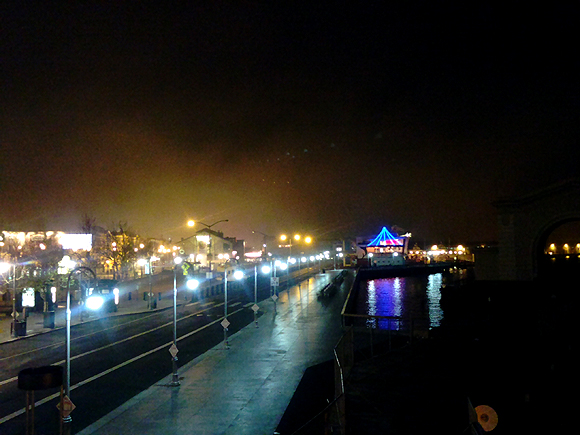 This next and last shot is disappointingly blurry but it has elements to it that I really liked, so there it is: