It is with great sadness that we bid farewell to a man who gave voice to the Holocaust. I've read his books and "Night" was required reading in many schools. He will be greatly missed.
Neutrality helps the oppressor, never the victim. Silence encourages the tormentor, never the tormented ~ from Night by Elie Weisel (1928 – 2016)
Things are moving along over here in sunny Concord. It feels like summer, though the temps aren't too bad this week. I'm able to turn off the A/C at night, which is nice. Our lovely stereo suddenly quit working. I don't think it will be hard to fix, but I have to go pick up a tool in order to do the job. I'll do that on Tuesday, when we have time. We're also waiting on our latest, much needed item. We ordered a new mattress. The ones that come with most RVs are really crappy. We're replacing it with a much better gel foam mattress. Hooray for comfort.
As for the beasties, they are snoozing all over the trailer today. It's warm inside as I didn't feel like turning on the A/C. It's not too warm though, so they're enjoying it.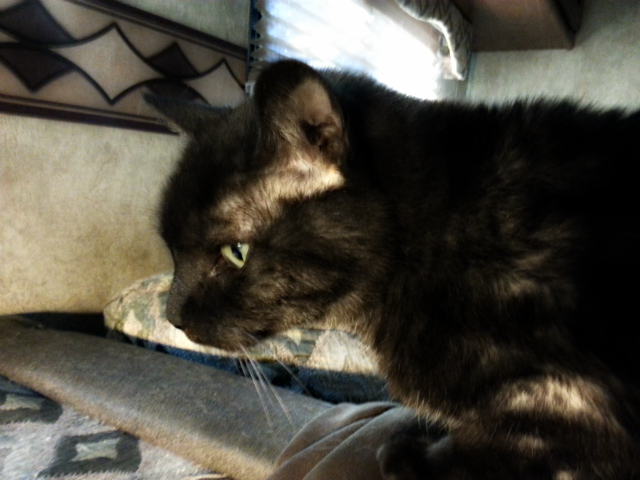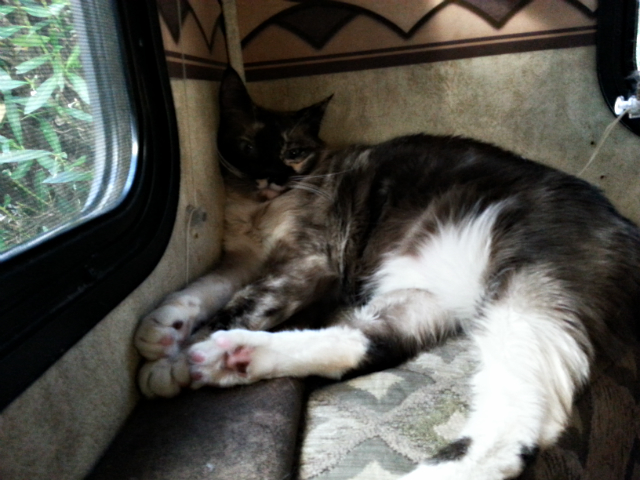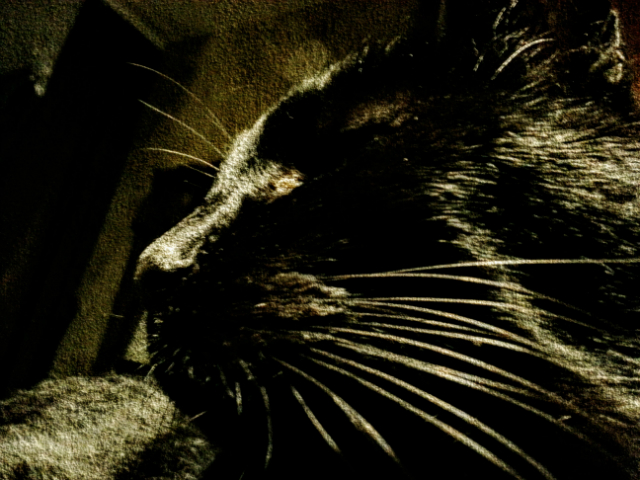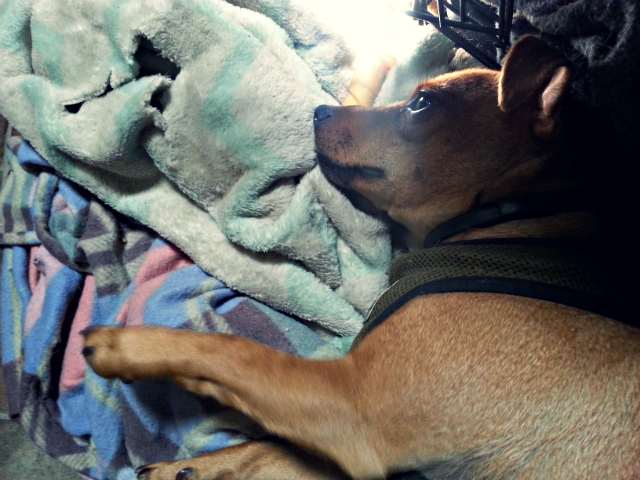 Here's a delightful kitty watching a scary movie