School bus driver Kyung-Chul (Min-Sik Choi) has a nice little toy affixed to the rear view mirror of his van: plastic angel wings which light up in cool blue. It's cute looking and probably helps put the young women and girls he picks up at ease.
Yellow school van and little blue wings.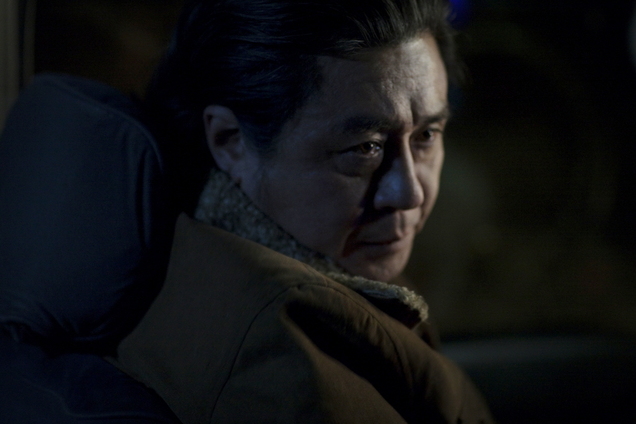 But Kyung is a serial killer who brings his victims back to his lair to carve them up after raping them. He then provides a cannibalistic associate of his with their meat to consume.
Watch the trailer here:

One snowy night in the countryside, Kyung drives up to a station wagon stopped by the side of the road with a flat tire.
Continue reading ""I saw the devil" – (2010, South Korea, 141 minutes – NR)"