The Great Blue Heron (Ardea herodias) is one of the most elegant and beautiful birds to grace our wetlands. The largest of the herons, they stand around 4 ft (122 cm). tall with a wing span of around 6ft (183 cm). They range from Mexico and the United States up through the West Coast of Canada into Alaska. These amazing birds have been living and nesting in San Francisco since 1993.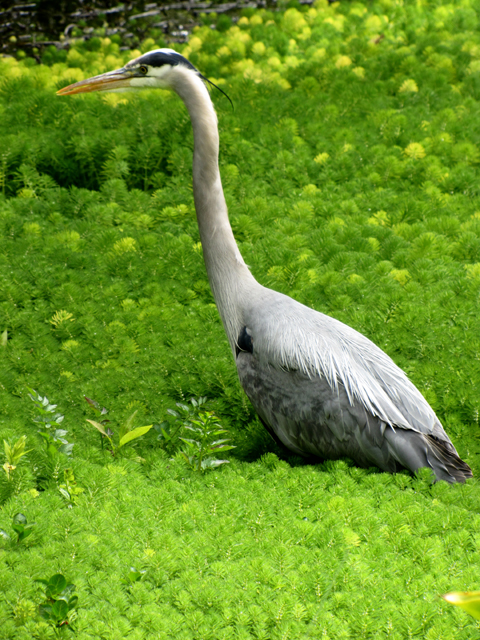 San Francisco's Golden Gate Park is home to more than just bison, raccoons, and coyotes. It's home to at least one nesting pair of Great Blue Herons. They live here year round have a nest high in the top of a Monterrey Cypress. They hunt fish in the ponds and lakes in the park. I once saw a heron next to an intersection with a large gopher in its mouth. I couldn't get a photo, darn it.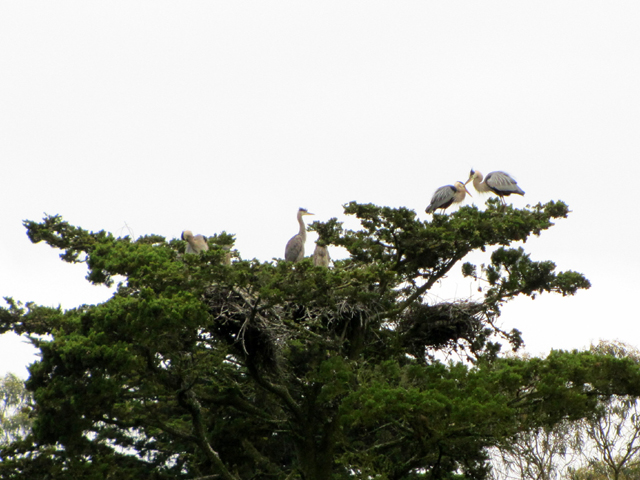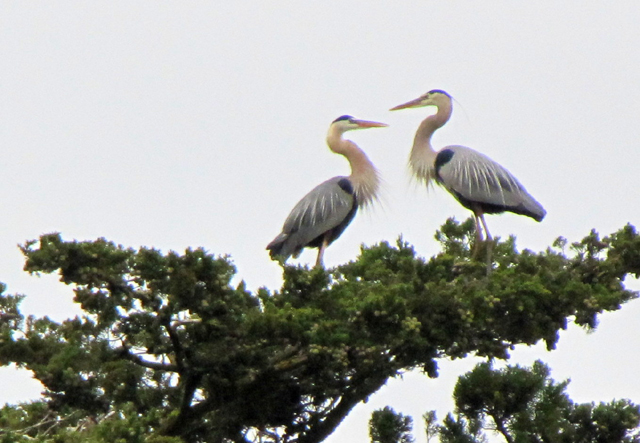 I looked them up on the intertubes and discovered that San Francisco Nature Education has a heron watch every year. The herons lay their eggs between January and March and the chicks hatch in April. Volunteers meet at Stow Lake with spotting scopes and spend time educating the public about these beautiful birds. This year, the last one is May 19th. I didn't find out about it soon enough to go this year. Nest year I'll try to go.
Here is a great video by the California Academy of Sciences, which is located in Golden Gate Park.
Please forgive the abominable purple fringe in the photos. I adore my San Francisco fog, but it does make some photos difficult with a point and shoot. I'll have a good DSLR eventually.