Our Mercury Grand Marquis is finally being retired after six years of service and exploration. A mechanical vessel of a bygone era, a sturdy vehicle short on electronics but safe and comfortable. It's been argued it was too big a vehicle for the dense, hostile environments of the San Francisco Bay Area, but smaller cars don't fare any better.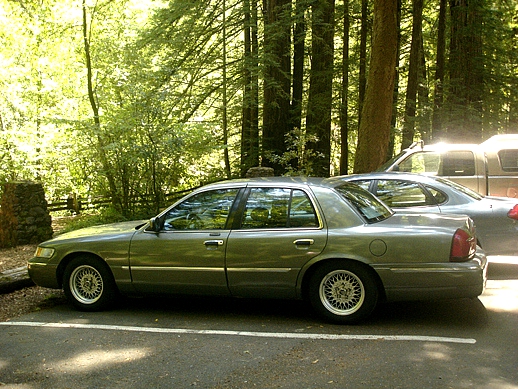 While the Mercury was parked on the street, the driver side front marker light was hit. This was fixed. It happened again within 6 months. This time, we let it be and I patched up the damage with aluminum tape. One night, a hostile life-form (an angry homeless dude) ambled down the street kicking cars. The result: dented rear passenger side door. But the worst came after Saint Patrick's day…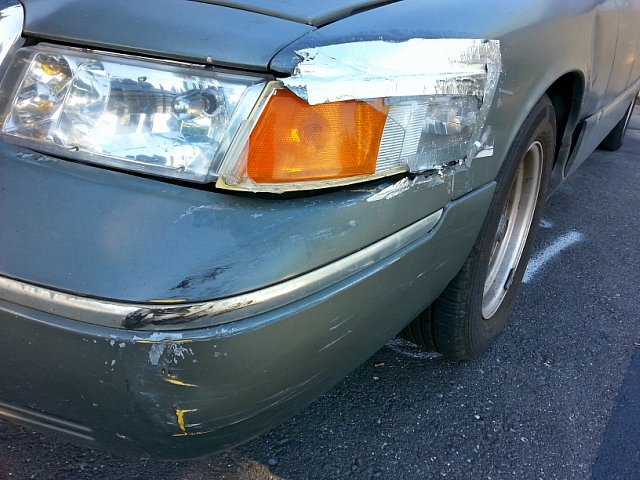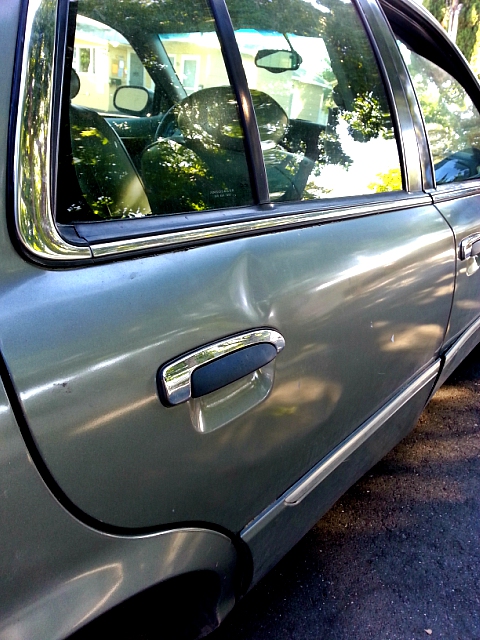 All holidays are just an occasion to get good and drunk, evidently. Aside from erratic drivers running red lights, swerving and speeding, even parking carries its own risks. About four blocks from our apartment, one street has a particularly odd parking configuration: perpendicular to the curb one side, parallel on the other. The Mercury was hit there on the past, which left a crease on the driver side front wheel well. But can lightning strike twice in the same place, really?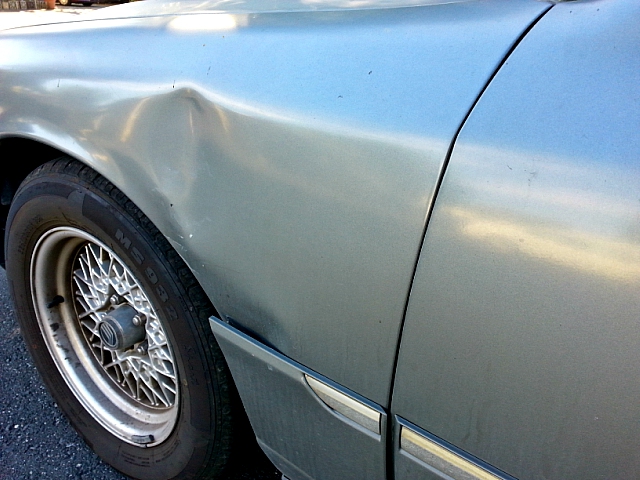 Well, I should have known better after what happened to the marker light. The drinking does not start on Saint Patrick's day. It starts before, spikes during and slowly returns to usual levels of consumption after.
I found an impact on the front of the car that was bad enough to push the body  panels, right front fender and hood, out of alignment. I would need a pry bar to open the hood and then, I'd probably be unable to get it shut again.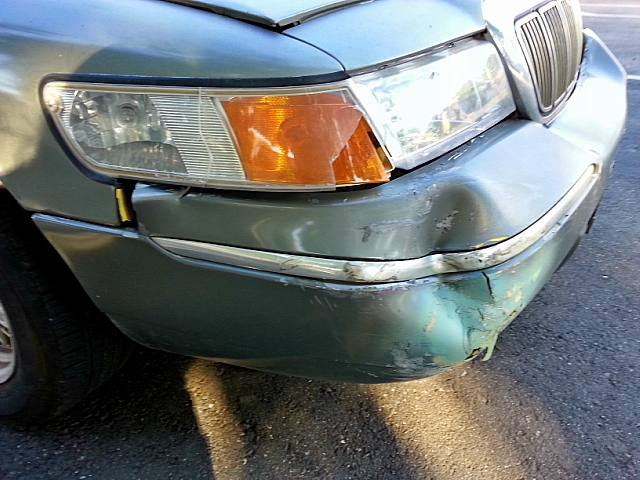 This was three months before our move out of San Francisco, just as the Endurance program planning was ramping up. The check engine light was coming on intermittently because of a bad valve, the brake light was on permanently, probably because the rotors were not turned at the shop. Not dangerous but annoying.
Bear in mind, we had not yet really begun the search for the Endurance, nor the search for a place to dock it. We had a lot of ground to cover and a damaged vehicle to do it in. Would it last?
Of course, it did. It took us to the Central Valley looking for trailers, to the East Bay looking at RV parks and shuttled our belongings to and from storage once we found the Endurance. It continued commuting to work, It did everything. In better times, it took us from Pinnacles National Monument to Yosemite, from ocean beach to mountain ridge. Now it's time for it to return to the Universe one last time, its metal and plastic separating to be reformed and perhaps see the road again. I hope so.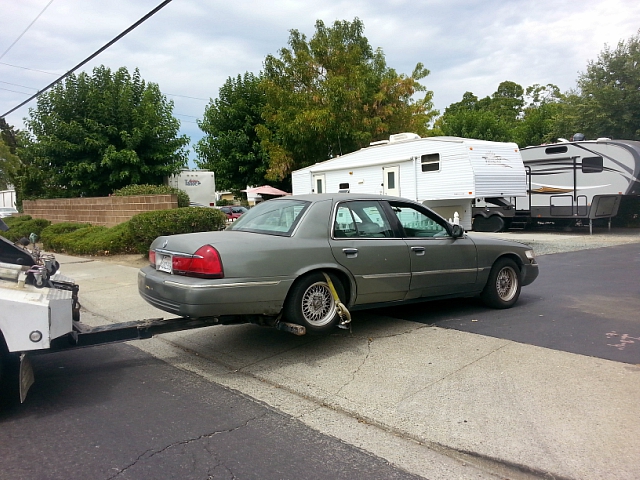 The Mercury carried the Catonauts to the Endurance, their new home. Without it… Well who knows?