Research paid off. It paid off by making the quest for a new vehicle much simpler and affordable. Once we decided on the attributes we needed, the features and niceties would just be icing on the cake so to speak. I've never been a fan of SUVs but there is one thing they helped improve, at least in my opinion, and that is useable inside space.
Our Mercury had a lot of room out front and in the trunk. But leg room in the back seat was airline tight. Vehicles such as the Honda Element and the Scion Xb, which came after the SUV craze of the 90's, are limos by comparison to the Merc: you can easily cross your legs without touching the back of either front seat. As compact as these cars are on the outside, they are rangy where it matters.
Other than usable space, other parameters we used were:
– Reliability
– Economy
– Functionality (with an eye towards the comfort and safety of the Catonauts)
But I won't bore you with what brands and models we put on our short list… A few days ago, Rudha-an put together a list of local dealers to visit based on the size and variety of used inventory.
At the end of a long day, we almost passed on the last dealer. As it happens, that is where we found our "Lander One", a Mazda CX-7. Appropriately, I thought, the brand's name is derived from a deity's: Ahura Mazda, god of wisdom, intelligence and harmony in ancient Western Asian civilizations.
Just as Mercury, god of communication, business and travelers, inspired the other car brand.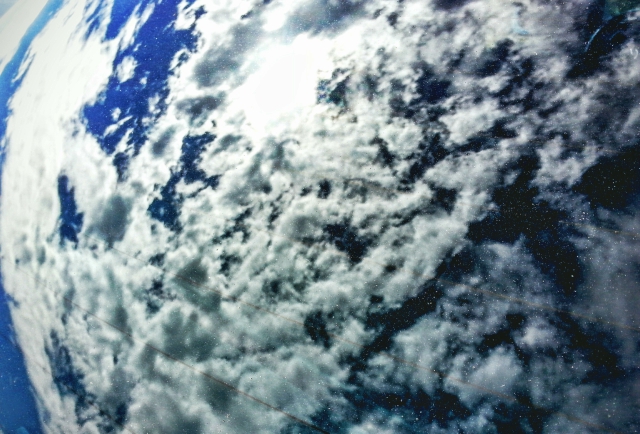 From there, differences are notable and interesting: while both vehicles weigh nearly the same, close to 4000 pounds, the Mazda's engine is half that of the Mercury. a 2.3 liter four cylinder motor, versus a 4.6 liter V8. The Mazda moves its mass with help from a turbocharger and a six speed automatic transmission. With the rear seats folded down, its cargo capacity exceeds the Mercury's. In terms of economy, the Mercury had better gas mileage on the freeway as long as it was flat. But the Mazda's more frugal in town and combined driving. It also fit well within our budget limit of $10.000 or less.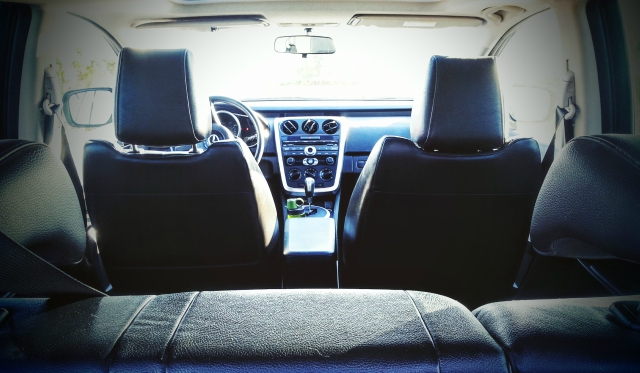 As for insurance, full coverage cost us hundreds less than what we were quoted for a Hyundai Sonata sedan of the same year.
We expect several years of service out of it.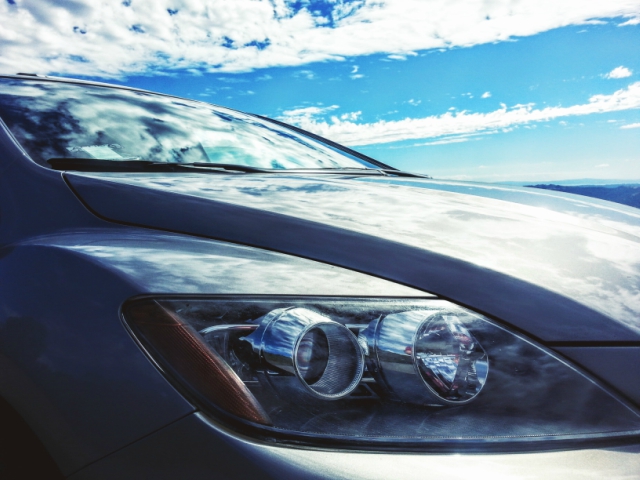 It also has a moon-roof, which comes in handy when my head gets too big…
We took the Lander on its maiden trip up Mount Diablo, a very scenic drive requiring some concentration due to tight turns on narrow roads, shared with the occasional pick up truck and bicyclist. It performed flawlessly, being easier to handle on its shorter wheelbase and tighter turning radius, as well as its excellent brakes and suspension. Mission Control approves, and we expect the Catonauts to do the same.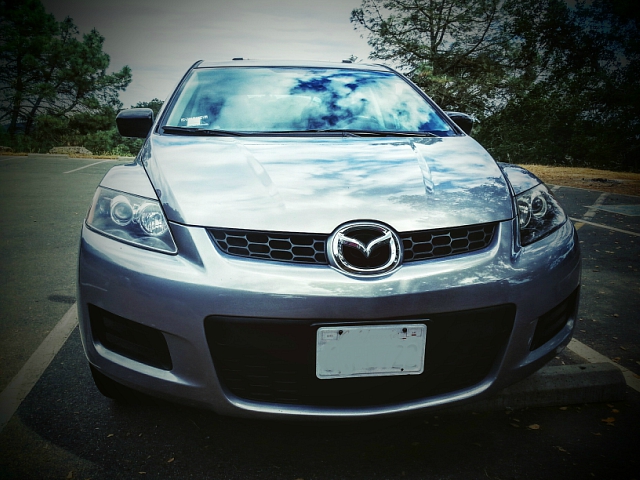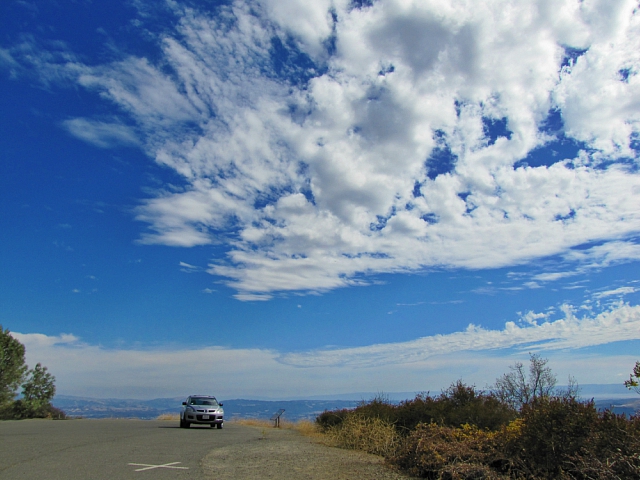 And we found it in one day..!