Happy Caturday everyone. The last week has gone from highs in the 80s to a high of 60. Of course, we decided to go hike when it was in the 80s. We went back to Briones and picked a trail that wasn't strenuous. The dog wasn't amused. Pepi was hot. She let us know she was hot. She flopped in the middle of the trail and looked at us with her tongue hanging out and with a look that said "Dammit! I'm HOT". We were fine. Pepi wasn't. We gave her plenty of water and headed back to the car after we were a mere half mile in. The hike wasn't a total wash though, as you'll see below.
The pointy eared people on the other hand, are contented. They're happy to lay around in the trailer watching the birds, planes and neighbors go by.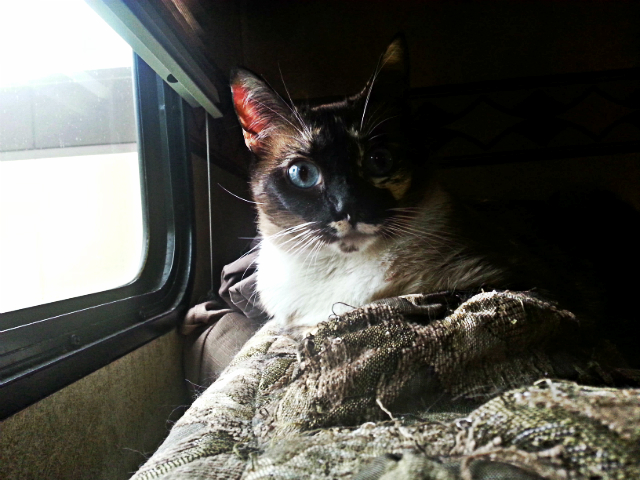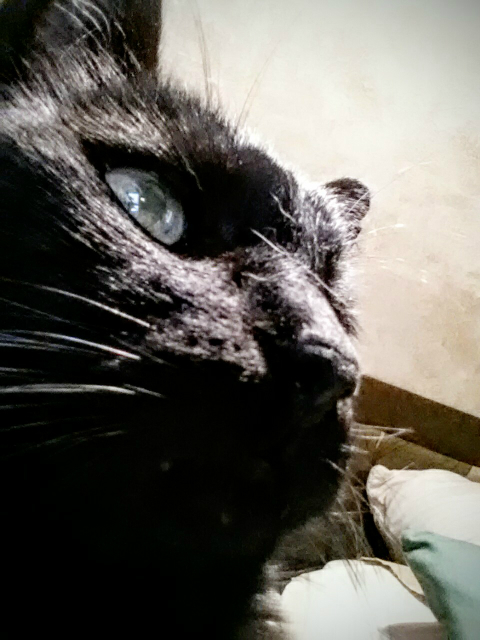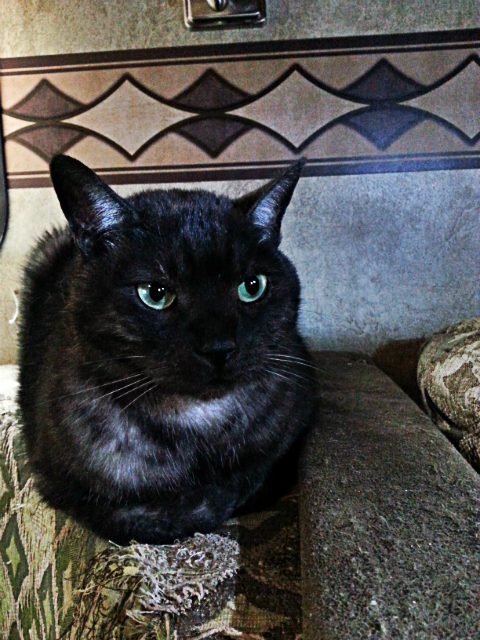 As for that hike, we went to Briones. It's a regional park that is located about 6 miles West of us. It was really warm, but not miserable. We chose a nice fairly level trail. It was beautiful. We did remember to watch for snakes as the weather was perfect for them and there has already been a rattlesnake bite at Lime Ridge where we like to walk Pepi. It pays to be careful. Here are a few pics that Lastech took.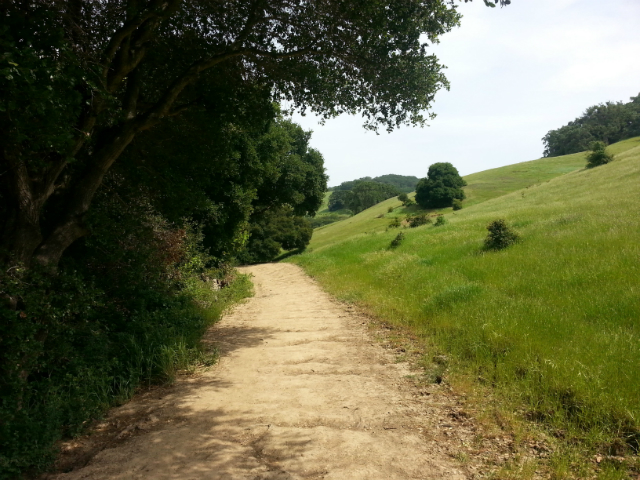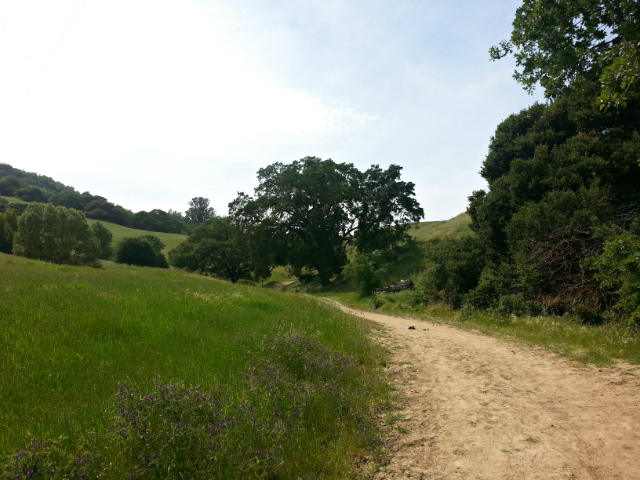 Once we reached the area where Lastech took the panoramic shot, Pepi decided she was pooped. She flopped in the dirt with her tongue hanging out and didn't want to get up. We gave her water.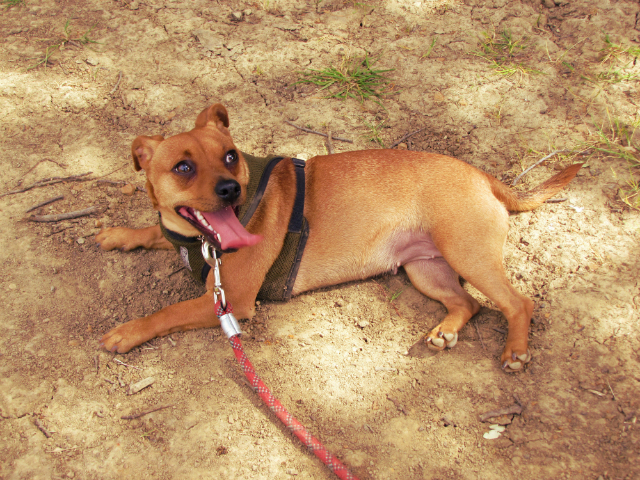 We got her back up and headed back. We stopped in the shade a few times, to make sure she drank water.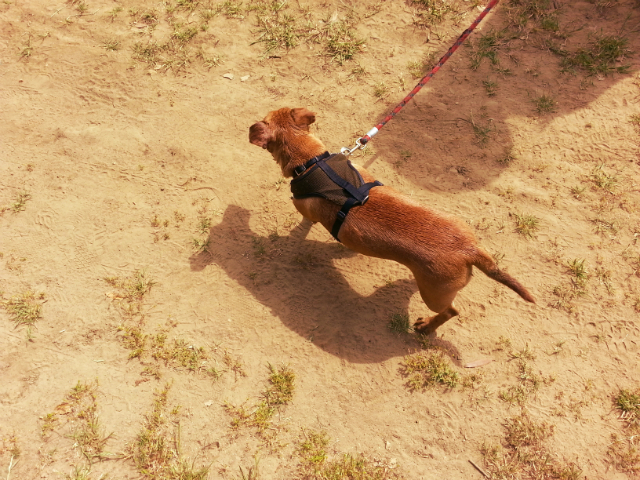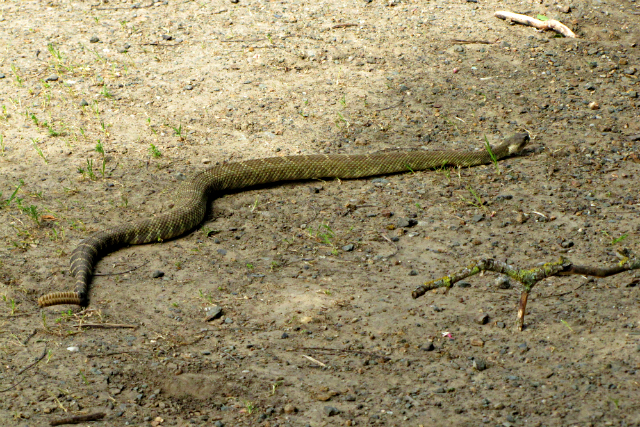 Poor Pepi was so pooped that she never saw the snake. Lastech kept her out of range while I took pictures. This is why she is never off leash and why I keep her out of tall grass. When we got back to the car, she flopped in my lap and went to sleep.
Trivia bit: Adult California ground squirrels are resistant to rattlesnake venom.
Now for a hummingbird rescue