"Isolation" – (2005, UK/Ireland, 95 minutes – NR)
Irish farmer Dan Reilly (John Lynch) has fallen on hard times and agreed to let an obscure biotech concern conduct fertility experiments on his cows.
The idea is to speed up the maturation process while simultaneously increasing the animals' fertility. The research is conducted by a non-too-friendly scientist named John (Marcel Iures), assisted by local vet Orla (Essie Davis).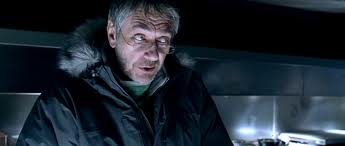 Dan, the farmer, doesn't quite understand the science behind the program and probably wouldn't care if he actually saw the money he was promised. But both he and the vet, Orla, have yet to see some dough.
Continue reading "Midnight Movie Madness: "isolation" or why every farm should have a cat"