Dino De Laurentiis has passed away at the age of 91.  He was a huge man in the movie industry.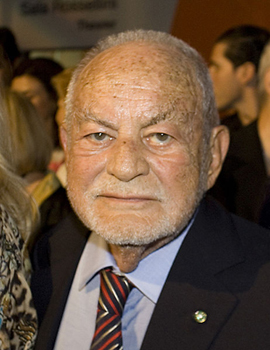 De laurentiis was born in 1919 in a small village near Naples, Italy. He enrolled in film school at the age of 17 and at 20 had already produced his first film. He went on to produce many films and won his first Oscar for producing Federico Fellini's La Strada followed by another Oscar for Fellini's Nights of Cabiria.  Both films won for the Best Foreign Language category.
Dino De Laurentiis produced a great many films.   Some of his more memorable films include Serpico (1973), Dune (1984), Army of Darkness (1992), and Red Dragon (2002). Of course, we just cannot forget that 1968 classic, Barbarella. In the end, he produced more than 150 films.
Dino De Laurentiis will be missed. He is survived by his wife and children.